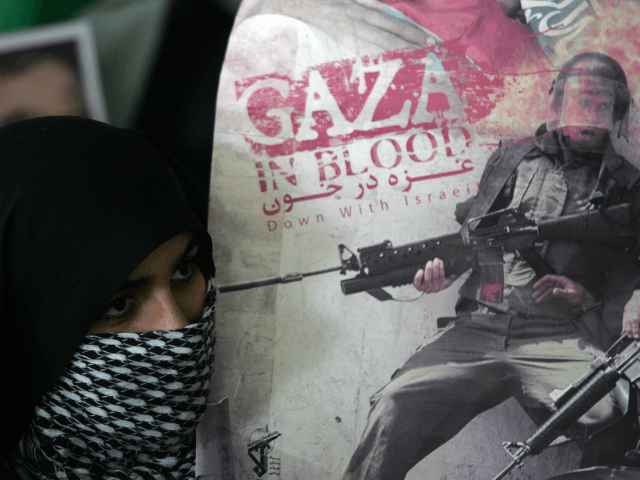 The constant glorification of Palestinian terrorist attacks against Israel was condemned as "reprehensible" during a briefing at the United Nations on Thursday.
Nickolay Mladenov, U.S. Special Coordinator to the Middle East Peace Process , outlined this week's terror attack at the Gush Etzion junction that claimed the life of Israeli-American Ari Fuld as a key part of his monthly report to the UN's governing council.
"It is reprehensible that Hamas and other Palestinian factions chose to glorify this attack," Mr. Mladenov said. "Hamas leaders continued to incite violence, with one senior official speaking of 'cleansing Palestine of the filth of Jews,' and threatening to decapitate Israeli leaders."
He then pointed to Fatah's official social media pages that continued to glorify perpetrators of previous attacks against Israelis and failed to condemn terror attacks against civilians. Instead he saw incitement not conciliation on the partt of Hamas terror supporters.
"Some religious leaders and officials made inflammatory statements, accusing Israel of plotting to destroy the al-Aqsa Mosque and denying Jewish historic and religious connection to Jerusalem," Mladenov said.
Mr. Mladenov spoke on the same day vision was released of a Palestinian cleric claiming Israel is excavating under the Al-Aqsa mosque in Jerusalem "like rats burrow underground" for "evil and destruction."
As Breitbart Jerusalem reported, Sheikh Raed Da'na from the Religious Source of Authority in Jerusalem, said the Al-Aqsa has no foundations because Israel is digging under it.
"Al-Aqsa is now empty of the rocks and that which supports it, due to the Israeli machine that is excavating under it as rats burrow under the ground only for evil and destruction," Da'na said in a TV program broadcast on official Palestinian Authority television.
The Palestinians have in the past claimed that Israel is allegedly destroying the foundations of the mosque in a plethora of ways, including mice, rats, and injecting chemicals into the rocks.
Follow Simon Kent on Twitter:

Follow @SunSimonKent

or e-mail to: skent@breitbart.com



http://feedproxy.google.com/~r/breitbart/~3/dj_JpjwEhnQ/