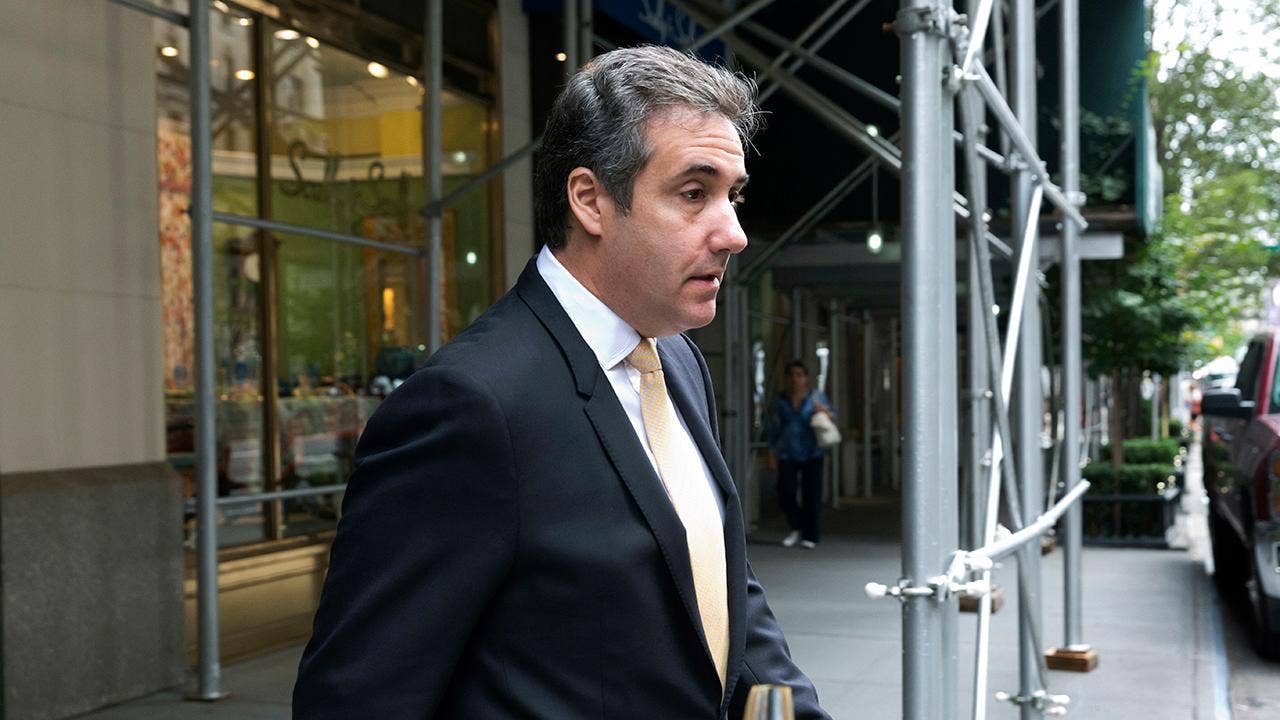 President Trump's former attorney Michael Cohen discussed Trump and his business dealings in Russia with Special Counsel Robert Mueller's investigators, according to a report.
Cohen, whose lawyer Lanny Davis previously said his client would be open to speak with the Mueller team, has reportedly met with the investigators multiple times, including within the past month, according to the Wall Street Journal.
The special counsel is investigating the alleged collusion between Russian and the Trump campaign. The investigation seeks to determine whether the campaign conspired to interfere in the 2016 presidential election, in which Trump defeated Hillary Clinton.
Davis praised Cohen for meeting with the investigators, saying his client provided "critical information to the #muellerinvestigation without a cooperation agreement."
"No one should question his honesty, veracity or loyalty to his #family and #country over @potus @realdonaldtrump," he added in a tweet.
Former Trump's lawyer cooperation with the special counsel may worsen the relationship between the investigators and the White House that has gone on the offensive and called the probe a "witch hunt."
The report also comes amid a possibility for a potential Mueller interview with Trump. The president's legal counsel is "pleased with the progress being made" in talks with Mueller about a possible interview, a source familiar with the process told Fox News on Thursday.
It remained unclear what impact Cohen's cooperation with Mueller's team will have on the prospects of a potential interview with Trump. Any interview is unlikely to take place before the November midterm elections, the source said.
Cohen's decade-long partnership with Trump may prove to be valuable to the investigators. Last month, Cohen pleaded guilty to eight criminal charges, including campaign-finance violations. He told a federal judge that Trump directed him during the presidential campaign to buy the silence of two women who alleged that they had sexual encounters with him.
According to the Journal, one particular area of interest for the special counsel could be Cohen's push to complete an agreement for a Trump Tower in Moscow during the 2016 election. The former attorney for Trump told the newspaper last year that he discussed the deal with Trump three times during the campaign, though it abandoned the project in January 2016.
Cohen told the Senate Intelligence Committee last year that the possible project was "solely a real estate deal and nothing more" and that it was scrapped "before the Iowa caucus and months before the first primary."
http://feeds.foxnews.com/~r/foxnews/politics/~3/2pkSMp8HFNs/cohen-spoke-with-mueller-team-about-trump-and-his-business-dealings-with-russia-report.html