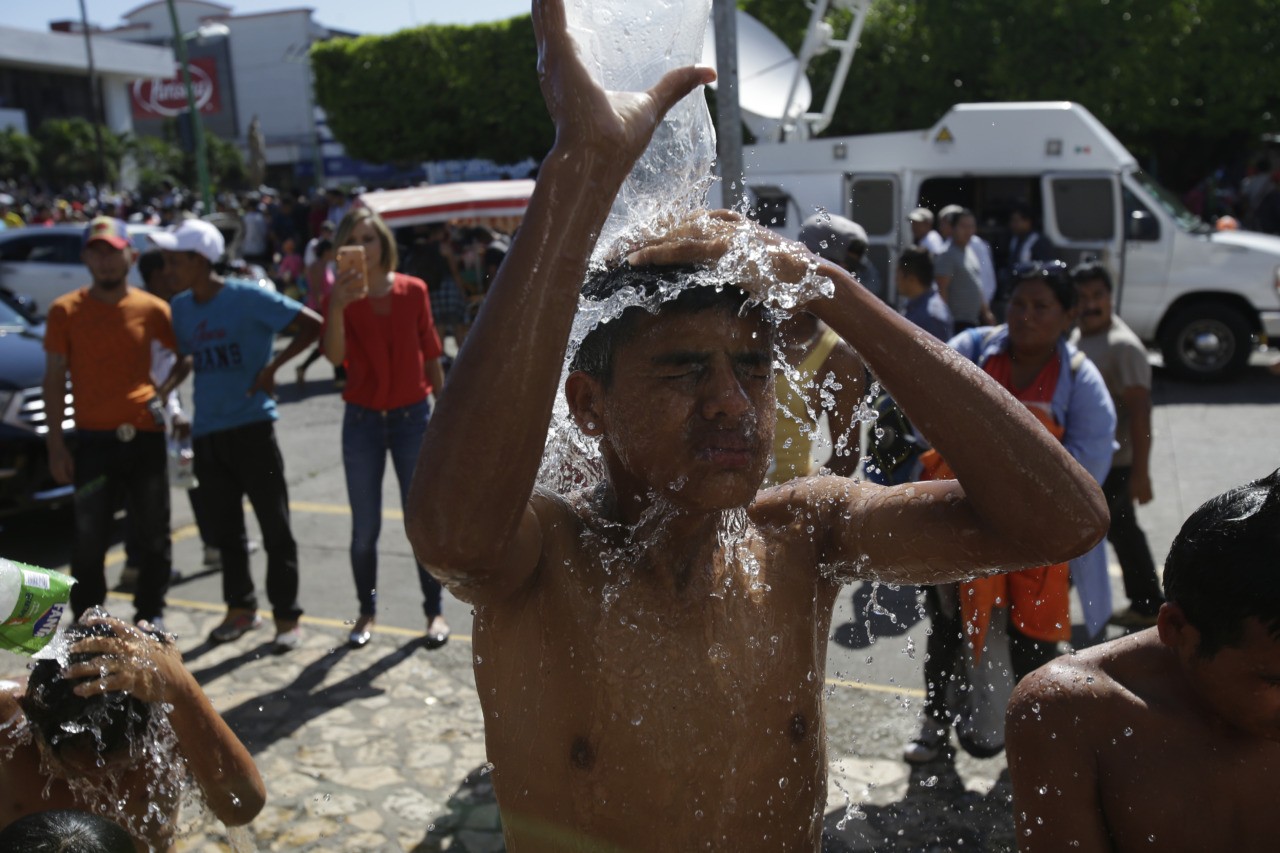 Rep. Louie Gohmert (R-TX) says a 7,000-person migrant caravan that is headed to the U.S.-Mexico border is "an invasion" that President Trump has the executive power to stop.
In an interview with Fox News, Gohmert said Trump has the power executively "to stop an invasion," which in this case is the migrant caravan.
"[President Trump] has made clear that this basically is an invasion and it needs to be stopped," Gohmert said.
"In an emergency situation, he has additional powers. But he doesn't even need those powers to stop an invasion coming across and say, 'We're closing the border, Mexico, until you disperse all of these people and do not allow them to come to our border,'" Gohmert continued.
The Texas congressman cited a Breitbart News report where the Center for Immigration Studies Director of Policy Jessica Vaughan detailed four ways that the migrant caravan can be halted before the foreign nationals try to cross into the U.S.
Those four avenues Trump can take in regards to the caravan include: Closing the border, shutting down bogus asylum claims, refusing entry to caravan migrants, and mandating that asylum claims be made in the embassies of the migrant's home country, not at a Port of Entry.
As Breitbart News reported, many of the migrants with the caravan are not asylum seekers — as described by the establishment media — but previously deported illegal aliens.
Previously Deported Illegal Aliens Join Caravan: 'It's Time for Me to Go Back'https://t.co/k6BAwEBB9A

— John Binder 👽 (@JxhnBinder) October 22, 2018
President Trump on Monday announced that he would begin the process of cutting off foreign aid to Honduras, Guatemala, and El Salvador for their inability to stop the migrant caravan from marching up to the U.S.-Mexico border. The president also called the caravan a "national emergency."
"Guatemala, Honduras, and El Salvador were not able to do the job of stopping people from leaving their country and coming illegally to the U.S.," President Trump tweeted. "We will now begin cutting off, or substantially reducing, the massive foreign aid routinely given to them."
The Central American countries receive more than $500 million in federal aid from the U.S. every year. Trump has not yet indicated how much of that federal aid will be cut.
Less than six months ago, a similar migrant caravan was allowed to cross into the U.S. with weak asylum claims despite threats from President Trump of closing down the border. Many migrants from that caravan are now illegal aliens living in the U.S. as they await their asylum hearings.
http://feedproxy.google.com/~r/breitbart/~3/nbAY1Dph-zY/