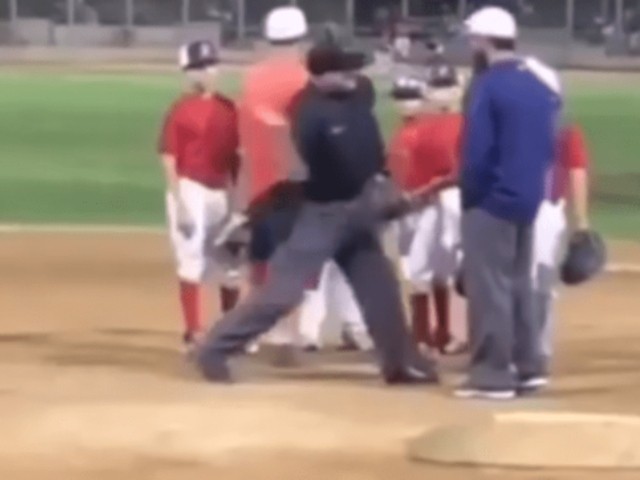 It's not unusual to see an umpire use an exaggerated hand motion to throw a manager out of a baseball game. It is, however, unusual to see an ump use said exaggerated hand motion to strike the manager in the face.
Fans at a Little League game got a taste of the unusual over the weekend.
With all the controversial calls sure to take place in the MLB playoffs this week, maybe managers will now be a little more cautious before antagonizing umpires.
Probably not.
Follow Dylan Gwinn on Twitter @themightygwinn 
http://feedproxy.google.com/~r/breitbart/~3/zlJiiBqLMho/