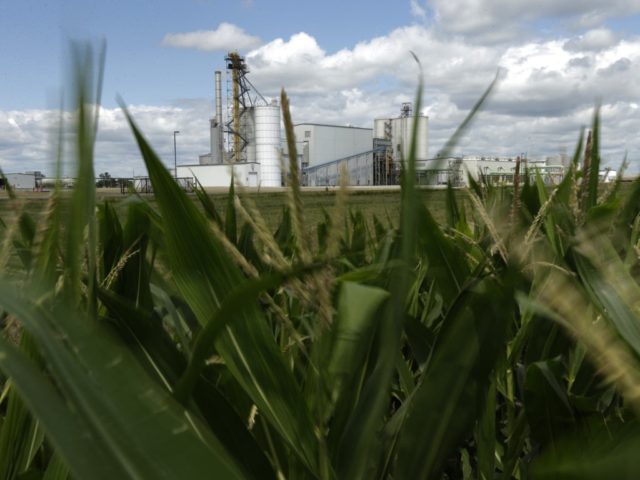 President Donald Trump is moving to lift caps on ethanol content in car fuels, fulfilling a campaign promise that set him apart from other Republican candidates and setting up what is likely to be a big legal fight with the oil industry and environmentalists.
Trump will announce at a rally in Iowa Tuesday that his administration will allow the year-round sale of gasoline with up to 15 percent ethanol content, known as E15. Current rules cap ethanol content at 10 percent in the summer months.
The seasonal cap is one of the reasons that ethanol fuel use has lagged far behind expectations. It discourages investment in the specialized pumps required by the more corrosive higher-ethanol fuel. As a result, in many areas of the country E15 is not available at all.
The new policy would not mandate higher ethanol fuel blends, according to a person familiar with the matter. But it could encourage more investment and expand ethanol's market share, which would be a boon to corn farmers in politically important states like Iowa, Illinois, and Nebraska. Lifting the limit could also dampen the ability of OPEC to push oil prices higher in summer months.
The higher limit could also create additional demand for U.S. agricultural products at a time when they are targeted by China with trade tariffs.
The administration hopes to have the higher limit in place for the 2019 summer driving season. But legal challenges from the oil industry and environmentalists could cause delays.
The new policy is likely to be challenged by a strange alliance of oil refiners, who complain about the costs and regulatory burden of blending higher levels of ethanol, and environmental groups, who say ethanol creates too much smog.
http://feedproxy.google.com/~r/breitbart/~3/vXLzTvYl1Zg/