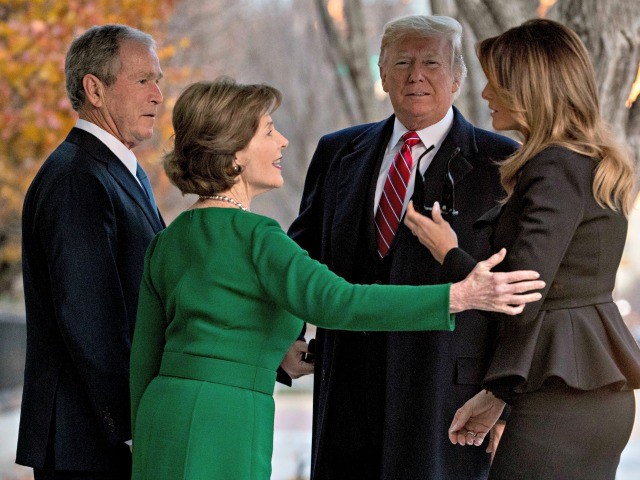 President Donald Trump and first lady Melania Trump crossed the street to meet former President George W. Bush and former first lady Laura Bush on Tuesday evening.
The Trumps arrived at Blair House, where the Bush family was staying, and President Trump greeted and shook hands with former President Bush.
Reporters watched as the four leaders entered the Blair House for a visit, but the press was not invited to the event.
Trump welcomed the Bush family to Washington for the national funeral for George H.W. Bush that he plans to attend on Wednesday.
Earlier in the day, former First Lady Laura Bush and other members of the Bush family joined First Lady Melania Trump for a tour of the White House Christmas decorations.
After the visit, Laura Bush thanked Melania Trump on Instagram for a "sweet visit" as she shared a photo of the family by the elder Bush's portrait.
http://feedproxy.google.com/~r/breitbart/~3/l8ZoQgD34sc/