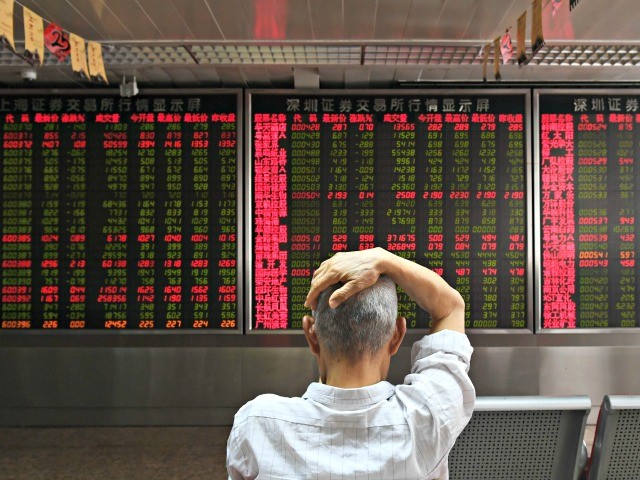 President Donald Trump issued the additional tariffs on $200 billion in Chinese goods that he's been warning about for months should China refuse to change "unfair" trading practices with the U.S.
"Today, following seven weeks of public notice, hearings, and extensive opportunities for comment, I directed the United States Trade Representative (USTR) to proceed with placing additional tariffs on roughly $200 billion of imports from China," Trump said in a statement released late Monday.
The U.S. is levying a ten percent tariff on these imports starting September 24 and continuing at that rate until the end of 2018. That rate more than doubles to 25 percent on January 1, 2019.
"Further, if China takes retaliatory action against our farmers or other industries, we will immediately pursue phase three, which is tariffs on approximately $267 billion of additional imports," President Trump warned. He has previously declared that he may levy additional tariffs on approximately $300 billion in Chinese goods should China continue their practices.
The tariffs fall under the Section 301 process. The U.S. Trade Representative's office held over a week of hearings with stakeholders and  businesses in several industries regarding the additional tariffs on $200 billion.
"After a thorough study, the USTR concluded that China is engaged in numerous unfair policies and practices relating to United States technology and intellectual property – such as forcing United States companies to transfer technology to Chinese counterparts," Monday's statement read. "These practices plainly constitute a grave threat to the long-term health and prosperity of the United States economy."
"For months, we have urged China to change these unfair practices, and give fair and reciprocal treatment to American companies," said President Trump. "We have been very clear about the type of changes that need to be made, and we have given China every opportunity to treat us more fairly. But, so far, China has been unwilling to change its practices."
The U.S. has already levied additional tariffs on $50 billion in Chinese goods at 25 percent.
"China, however, still refuses to change its practices – and indeed recently imposed new tariffs in an effort to hurt the United States economy," President Trump said Monday.
"As President, it is my duty to protect the interests of working men and women, farmers, ranchers, businesses, and our country itself. My Administration will not remain idle when those interests are under attack," the president went on.
"China has had many opportunities to fully address our concerns. Once again, I urge China's leaders to take swift action to end their country's unfair trade practices," Trump said in a portion of the message more pointedly aimed at China. "Hopefully, this trade situation will be resolved, in the end, by myself and President Xi of China, for whom I have great respect and affection."
U.S. and Chinese trade delegations led by Treasury Sec. Steve Mnuchin and Chinese Vice Premier Liu He, respectively, are scheduled to meet in Washington, DC, September 27-28.
Michelle Moons is a White House Correspondent for Breitbart News — follow on Twitter @MichelleDiana and Facebook
http://feedproxy.google.com/~r/breitbart/~3/zKymuZj2N2Q/