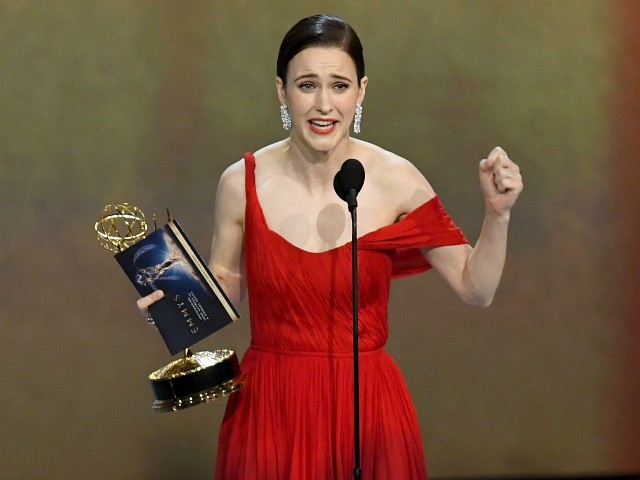 Actress Rachel Brosnahan from the hit Amazon series The Marvelous Ms. Maisel urged Hollywood elite to register to vote for the 2018 midterm elections at the Emmy Awards on Monday night.
After winning the Emmy for Lead Actress in a Comedy Series, Brosnahan used her acceptance speech to ask Hollywood to vote in the upcoming election.
"And one of the things I love the most about this show … is that it's about a woman who is finding her voice anew, and it's something that's happening all over the country right now," Brosnahan said.
Rachel Brosnahan uses her acceptance speech to urge people to vote: "One of the most important ways to find and use your voice is to vote." #Emmys⁠ ⁠(via THR) pic.twitter.com/xFbHoLZQrO

— Kyle Griffin (@kylegriffin1) September 18, 2018
"One of the most important ways that we can find and use our voices is to vote," Brosnahan continued. "So if you haven't already registered, do it on your cell phone, right now. Vote, show up, and bring a friend to the polls."
http://feedproxy.google.com/~r/breitbart/~3/rz27vq8eHg0/