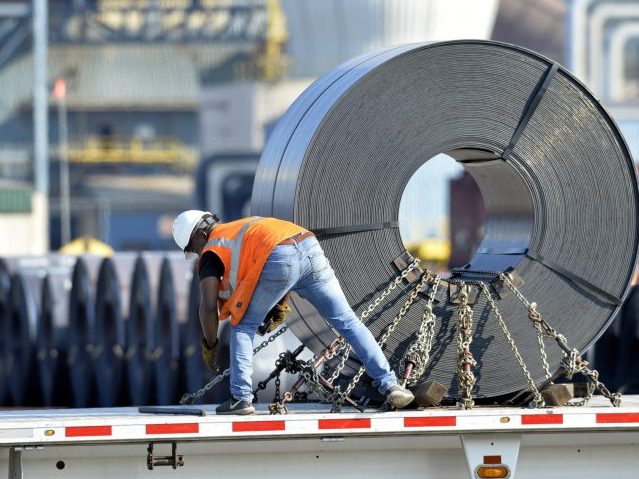 When the Trump administration announced its tariffs on steel and aluminum, critics said the policy would result in job losses in metals using businesses.
That has not happened yet. Four months after the tariffs kicked-in, jobs data shows that metals using businesses have continued to add jobs.
Overall, manufacturing jobs grew by 18,000 jobs in September, 5,000 in August, and 22,000 in July. Jobs growth in durable manufacturing has been particularly strong, adding 17,000 jobs in September.
Fabricated metal goods manufacturing added 3,700 jobs in September, 4,200 in August, and 2,900 in July. Machinery manufacturing grew by 1,700 in September. Transportation equipment, which includes cars and trucks, grew by 1,200 jobs.
Those are the sectors that were predicted to shed jobs because of tariffs. Instead, they have grown month after month.
http://feedproxy.google.com/~r/breitbart/~3/hCZQv-lpDPE/