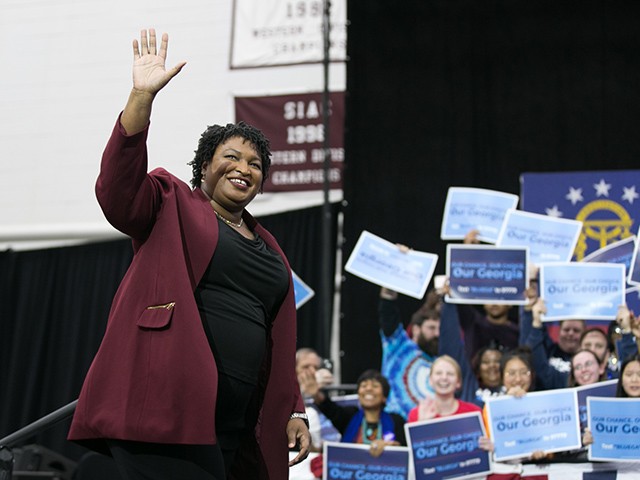 Failed Democrat Georgia gubernatorial candidate Stacey Abrams on Monday revealed that she is mulling a bid for the U.S. Senate, a second run for governor, and perhaps even a run for the White House.
"I am thinking about both," Abrams said in an interview with Politico when asked if she is considering a run for governor and the Senate. "Georgia is my state," Abrams continued. "And the changes I talked about in this campaign remain changes I believe are necessary for our state to continue to progress, to serve the entirety of our state, and that the issues that I raised remain urgent and important."
Observers say the progressive darling is best positioned to run for Senate against incumbent Sen. David Perdue (R-GA) or challenge her former Republican rival Brian Kemp, who defeated her to become governor last month.
Pressed on whether she will run for president, Abrams would not rule it out. "No … I haven't thought about it," she claimed before acknowledging that she is "open to all options."
"[I]t's too soon after the election to know exactly what I'm going to do," Abrams told Politico.
Abrams's comments came after delivering a speech at a conference held by Way to Win, a progressive donor network which spent over $20 million to boost Democrats during the 2018 midterm election.
http://feedproxy.google.com/~r/breitbart/~3/Bp-_JXZPfgE/