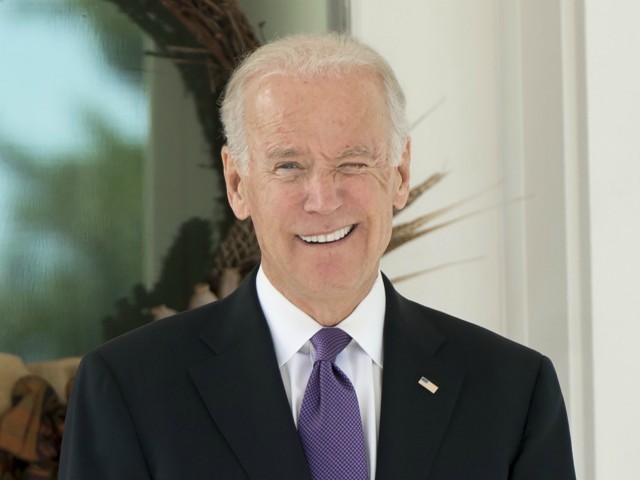 Former Vice President Joe Biden said on Monday evening that he thinks he is the "most qualified person" to be president while acknowledging that he is indeed a "gaffe machine."
"I'll be as straight with you as I can. I think I'm the most qualified person in the country to be president," Biden reportedly said at the University of Montana, according to CNN. "The issues that we face as a country today are the issues that have been in my wheelhouse, that I've worked on my whole life."
Even though photos of Biden groping women of all ages have gone viral and his first presidential campaign was derailed by a plagiarism scandal, Biden also reportedly said that criticism that "he's out of touch in the era of Me Too" and other shortcomings would not be a liabilities in a presidential campaign.
The event's moderator, according to CNN, reportedly pointed out many of Biden's potential liabilities: "He's too old. He signed, he cosponsored the crime bill. He was the chairman of the judiciary committee during the Anita Hill hearings, and he's out of touch in the era of Me Too…. You're a gaffe machine. I could go on. Which of these scares you the most?"
Biden reportedly answered "none of them" before admitting that he was indeed a "gaffe machine."
"I am a gaffe machine, but my God what a wonderful thing compared to a guy who can't tell the truth," Biden reportedly added. "I'm ready to litigate all those things, the question is what kind of nation are we becoming? What are we going to do? Who are we?"
Biden, who has the lead in nearly every 2020 presidential poll of Democrats, said he will make a decision on whether to run against Trump in "six weeks to two months."
"I have two young grandchildren my son left who love me and adore me and want me around. I want to be there to take care of them, so we've got to figure out whether or not this is something we can all do as a family," Biden reportedly said. "We're going to make that decision in the next six weeks to two months, and that's the basis of the decision."
In October, Biden said he was not quite sure that he was "there yet" on a presidential run and acknowledged that his age would be a "legitimate issue" if he decides to run.
"I think age is a totally legitimate thing to raise," Biden said at a Michigan event. "I think it's totally appropriate for people to look at me and say if I were to run for office again, 'Well God darn you're old.' Well chronologically I am old."
Crony capitalism will be another huge and legitimate issue if Biden decides to run for the White House.
Breitbart News Editor-at-Large Peter Schweizer's blockbuster book Secret Empires revealed that in 2013, the former vice president's son Hunter's investment firm signed a billion-dollar deal with a subsidiary of the Chinese government's Bank of China just 10 days after the two Bidens flew to China aboard Air Force Two.
http://feedproxy.google.com/~r/breitbart/~3/mmsOSm0hRw8/