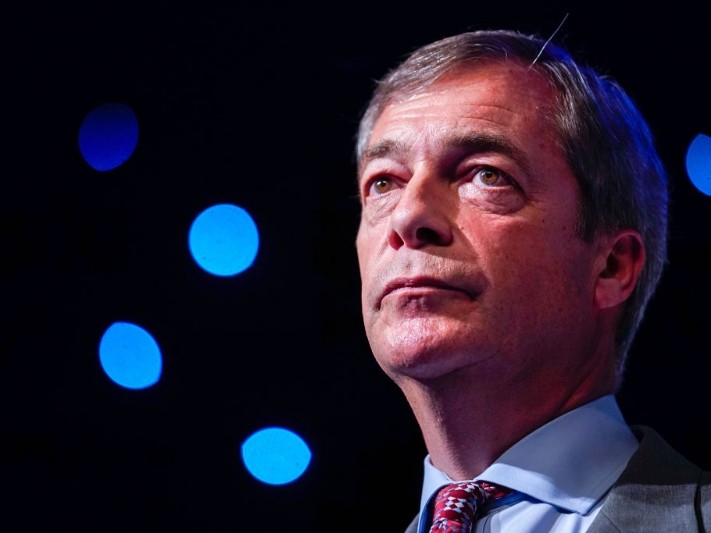 Top deep state Civil Servants who are happy to take orders from the European Union are working to sabotage Brexit and are leading both the Prime Minister and the country to a "humiliating sellout", Brexit leader Nigel Farage said Wednesday.
Addressing the European Parliament, the elected advisory chamber which exists purely to nod through legislation created by the unelected European Commission, former UKIP leader Nigel Farage honed in on Britain's Europhile Civil Service.
Compromised? May's Top Brexit Bureaucrat Offered Millions by Big Banks https://t.co/VQrCCW8fyh

— Breitbart London (@BreitbartLondon) October 22, 2018
In comments that come just days after the Civil Service revealed it was 'wargaming' a second referendum under the pretext of having to be prepared for all eventualities — despite having consistently failed to prepare for Brexit outcomes during the referendum campaign and since — Mr Farage called out both the Conservative Party and Britain's own deep state.
Namechecking Oliver Robbins, the senior Civil Servant responsible for Brexit who is widely seen as having the Prime Minister's ear, has just this week been revealed to have been offered a million-pound paycheque by city firms to help them with the Brexit process, and who has even been accused of "having Europe flowing through his veins" by a Tory MP, Farage said:
PM's Bureaucrats Officially Take Charge of Brexit Talks, Brexit Department Snubbed https://t.co/Ap8D6yq0Cu

— Breitbart London (@BreitbartLondon) July 24, 2018
"The problem I'm afraid is there is a rogue element in these negotiations. A group of people who do not wish to see a solution, who put up an immovable brick wall to stop us from breaking free. I regret to say it isn't your chief negotiator Monsieur Barnier, it is actually the British civil service, Olly Robbins' team.
"They signed up years ago to the European dream, they have been happy to take their orders from Brussels, they are now out to sabotage Brexit. They are indeed the enemy within."
Power Grab: May's Brexit Bureaucrat Purges 50 Brexit Department Staff https://t.co/eWmd8CgHM7

— Breitbart London (@BreitbartLondon) July 17, 2018
Calling on the country to be bold and choose a new Prime Minister who would lead Britain out of the EU, rather than lead the nation into a disadvantageous bind with the continental power bloc, Mr Farage concluded that:
"I think unless the Conservative Party comes to its senses and gets rid of a leader who is clearly being led by the nose, then we will head to the December summit, a humiliating sellout, and we'll head towards the United Kingdom being trapped in EU rules for many, many years to come."
http://feedproxy.google.com/~r/breitbart/~3/IKcJ4-F-_H0/