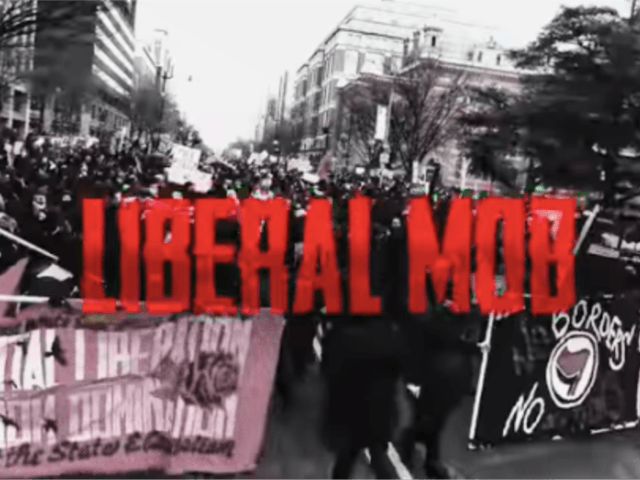 A Congressional Leadership Fund (CLF) ad released on Wednesday contrasts Amy McGrath with Rep. Andy Barr (R-KY) in terms of advocacy for conservative policies.
The Congressional Leadership Fund, a leading super PAC endorsed by House Republican leadership, released an ad on Wednesday entitled, "Booming," contrasting Barr's efforts to cut middle-class Kentuckians' taxes, with Democrat McGrath pushing radical leftist policies such as Medicare for All and the global climate program known as the Paris Climate Treaty.
The transcript of the ad reads:
A booming economy with record low unemployment…or the radical policies of the resistance. That's our choice. President Trump and Andy Barr cut middle-class taxes…and helped create four million jobs. Amy McGrath and the liberal mob would take us backward. Raising income taxes by twenty percent. Killing Kentucky jobs with radical regulations. Almost doubling the debt. Amy McGrath is with them, not us.
"Andy Barr cut taxes for middle-class families and helped create four million jobs," said CLF communications director Courtney Alexander in a statement on Wednesday. "Amy McGrath would take Kentucky backward, she supports raising income tax rates by 20 percent, and is for radical regulations that would kill Kentucky jobs. Amy McGrath is too liberal for Kentucky."
The CLF also opened a field office in Kentucky's sixth congressional district, which includes a full-time staffer and hundreds of interns and volunteers to galvanize Kentucky's Republican base to win the congressional seat. Breitbart News detailed in October how the CLF continues to build up a conservative grassroots network to help Republicans maintain the House Republican majority.
Breitbart News reported that Barr's congressional race serves as one of the 20 vital races. Republicans need to win to keep the Republican majority in the House. The most recent New York Times survey found that Barr has a one-point lead over McGrath.
President Donald J. Trump considered the race so important that he held a rally in Richmond, Kentucky, in October to help push Republican turnout.
McGrath backed the idea of Medicare for All, which analysts have suggested could cost as much as $38 trillion over ten years, and Sen. Bill Cassidy (R-LA) said that doubling the income tax could not pay for such a socialized medicine scheme.
McGrath called Medicare for All an "awesome idea." However, she added that only with a Democratic House, Senate, and Supreme Court majority could such a radical idea come to fruition.
McGrath said in July:
Medicare for all, awesome idea, let me tell you something, you want to flip the Senate to make it all Democrat, get us a Democrat president, give us the Democratic House, oh by the way, you're going to have to probably have a 5 to 4 Supreme court, and then we can talk about Medicare for All. Alright, I just not going to be one of those candidates that tells you, 'vote for me and it's going happen overnight.' It's not, okay, it's just politically not right now. So I'm an honest person, move in the right direction and let's do it step by step, okay? So that's how I feel about health care.
Democrat McGrath is also a staunch advocate of the Paris climate change treaty. A U.S. Chamber of Commerce study found that the Paris treaty could have cost the economy up to $3 trillion and 6.5 million jobs if President Trump did not pull out of it.
The Kentucky Democrat also said that America First does not work regarding climate change because global warming requires global action. McGrath added that withdrawing from the climate change treaty would not only turn America's back on the world but also its people.
McGrath said:
Simply put, 'America first' doesn't work regarding climate change because we don't live in a bubble.  By removing ourselves from the Paris Agreement, we not only turn our back on the rest of the world, but we are turning our back on our own people.  We owe it to our fellow Americans to take every measure possible in mitigating the effects of climate change.
President Trump tweeted ahead of the rally in Kentucky, "Heading to the Great State of Kentucky – Big Rally for Congressman Andy Barr – Fantastic guy, need his vote for MAGA! Strong on Crime, Tax Cuts, Military, Vets & 2nd A. His opponent will NEVER vote for us, only for Pelosi. Andy has my Strongest Endorsement!!! See you in Kentucky."
Heading to the Great State of Kentucky – Big Rally for Congressman Andy Barr – Fantastic guy, need his vote for MAGA! Strong on Crime, Tax Cuts, Military, Vets & 2nd A. His opponent will NEVER vote for us, only for Pelosi. Andy has my Strongest Endorsement!!! See you in Kentucky.

— Donald J. Trump (@realDonaldTrump) October 13, 2018
http://feedproxy.google.com/~r/breitbart/~3/RDWoMDmDK6Q/