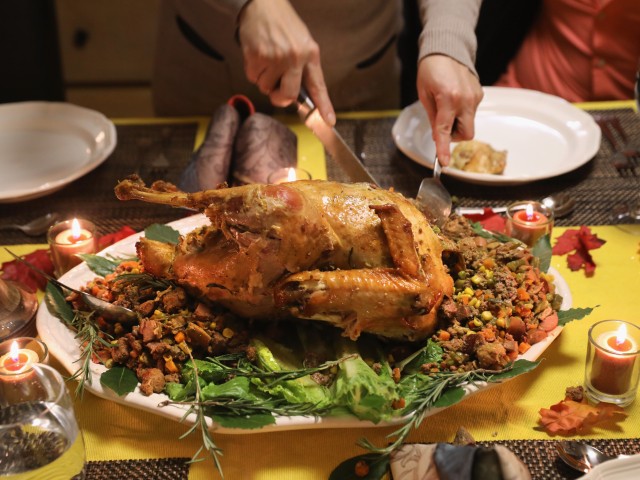 Federal food and health officials are warning consumers to be careful with their holiday bird — and skip the romaine lettuce entirely.
Americans are advised to take extra care in preparation of Thanksgiving dinner due to a salmonella outbreak in turkey that may well have spread throughout the processing industry. "Jennie-O" has already been forced to recall thousands of pounds of turkey from stores, but more than one brand is in danger. Cooking the holiday's main course thoroughly is the only way to prevent serious illness.
According to USA Today, "health investigators have not been able to identify a single supplier of live turkeys or raw turkey products as the source of the outbreak. That has led them to say the strain involved may be widespread throughout the turkey industry including ground turkey, turkey patties and full turkeys."
Meanwhile, romaine lettuce poses even more danger. Consumers are being advised not to consume any romaine lettuce under any circumstances, as restaurants are being told to temporarily remove it from their respective menus. A dangerous E.coli outbreak has already sickened 32 people across 11 states, with nearly half requiring hospitalization.
In case you want to switch to beef for the holiday and forego potential illness, you may still be out of luck. JBS USA, the nation's largest beef production company, has just recalled approximately 100,000 pounds of meat due to an E.coli scare of their own.
In every case, proper infection control measures are key: Officials are advising people to wash any refrigerator that has stored romaine lettuce and to thoroughly wash hands with soap and water before and after handling any holiday meat.
http://feedproxy.google.com/~r/breitbart/~3/DWUF0-U5XAs/