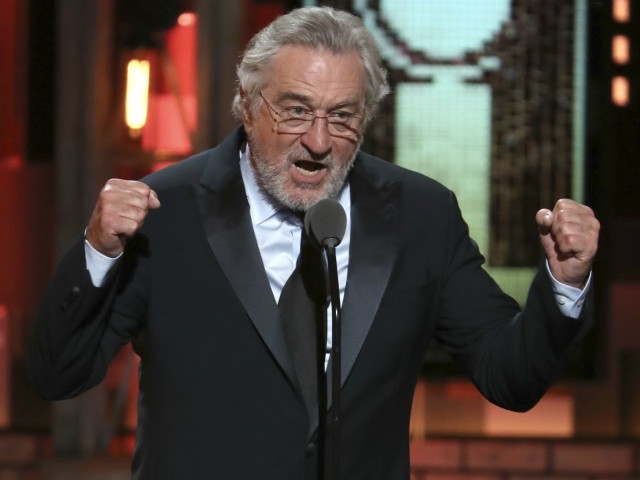 Actor Robert De Niro spoke at the Global Citizen Festival on Saturday, where he urged people to make their voices heard in the upcoming midterm elections.
"Look at all of you," the actor said as he began to address the audience at the star-studded event. "You're at this amazing concerting because you took your responsibility as global citizens seriously. You took the time to join with other citizens to make a difference. Now we're asking you to take your responsibly as U.S. citizens seriously by voting."
"Voting is how we tell our government what we want and what we don't want," De Niro continued. "Put it another way, voting is how we hire and how we fire our leaders."
De Niro went on explain how the people are the bosses of politicians.
"Guess what? They're not our bosses," the actor continued. "We are their bosses. If we think they're doing a good job we can keep in their jobs. If there's someone we like better we can hire them. And if we don't like the job they're doing we can fire them."
"You've got the power now please use it," he added.
De Niro unusually did not refer to any politician by name, perhaps indicating a change of tact with regard to his criticisms of President Donald Trump. In June, he used a speech in front of high school students to call Trump a "mean-spirited, soulless, amoral, abusive con-artist son of a bitch." He has also compared him to Adolf Hitler and spoke of his desire to "punch him in the face."
Trump has, in turn, has mocked the 75-year-old actor, nicknaming him "Punchy" and describing him as a "very Low IQ individual."
Follow Ben Kew on Facebook, Twitter at @ben_kew, or email him at bkew@breitbart.com.
http://feedproxy.google.com/~r/breitbart/~3/5Msnv7NorMA/