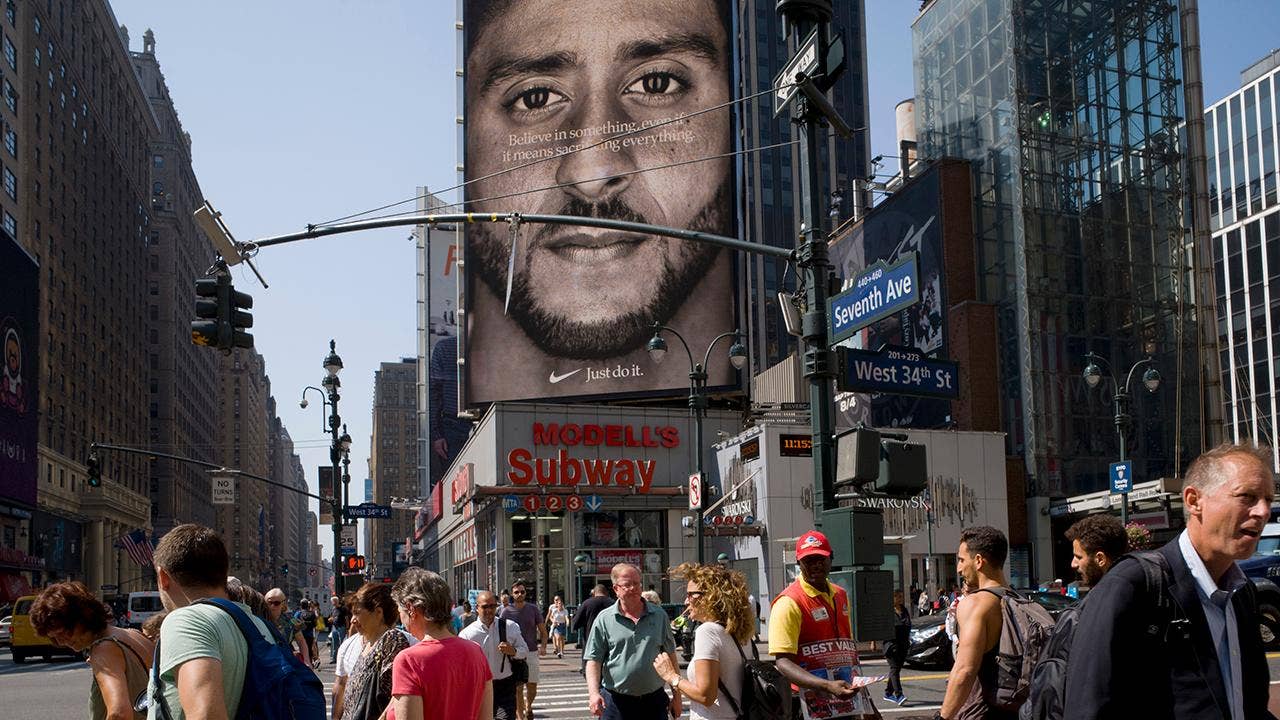 A Rhode Island town council that last week approved a nonbinding resolution to boycott Nike products over the Colin Kaepernick ads has reversed its decision after widespread backlash.
The five members of the North Smithfield Town Council meeting unanimously voted to withdraw the resolution Monday night – just days after it was passed, 3-2.
Council President John Beauregard, a former state trooper upset with Nike's use of the former San Francisco 49ers quarterback in an ad campaign, had pushed for the resolution that asked town departments to refrain from purchasing the company's products.
He said he proposed taking the stance because he feels Kaepernick has been disrespectful toward police. He said it's not about kneeling during the anthem.
After the decision, The American Civil Liberties Union of Rhode Island said the town could be held legally and financially liable for violating the First Amendment.
"By attacking the right to peacefully protest and refusing to recognize the racial injustice prompting it, the resolution shows a disdain for both freedom and equality," the statement said. "Rhode Island is better than this."
Beauregard apologized Monday for the attention the issue brought to the town.
He said his opinion of Nike and Kaepernick has not changed, but he made a mistake by asking the council to take a formal position.
The North Springfield resolution followed a similar directive made by the mayor of a New Orleans suburb. Kenner Mayor Ben Zahn, a Republican, had issued a memo saying that Nike products could not be purchased for use at city recreation facilities.
It also required the parks and recreation director to approve all athletic purchases by booster clubs using the facilities. The order prompted a protest that included three members of the NFL's New Orleans Saints and hundreds of others.
He also backtracked on the memo following advice from the attorney.
Kaepernick began kneeling during the national anthem in 2016 to protest police brutality and social injustice.
The Associated Press contributed to this report.
http://feeds.foxnews.com/~r/foxnews/politics/~3/UOVDdGDTi0U/rhode-island-town-council-that-boycotted-nike-backtracks-after-backlash.html