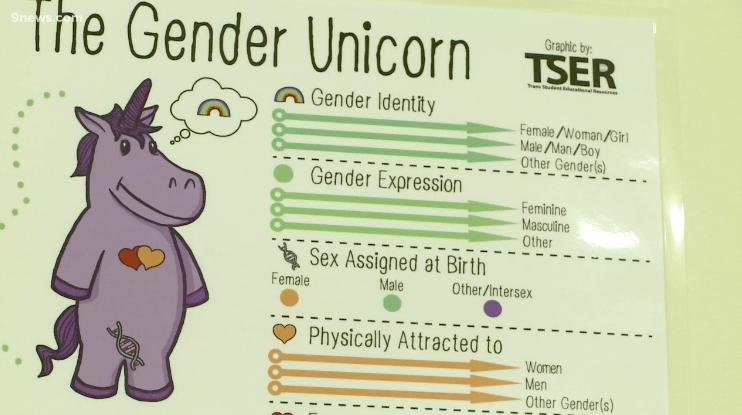 Children's Hospital in Aurora, Colorado, announced that it is taking markings of gender off patient wristbands in order to satisfy politically correct, transgender activists.
The hospital said the male and female designations were removed to support kids who claim to be transgender and to support their "unique gender identity."
"We are seeing more and more patients who have diverse gender identities," Children's Hospital Colorado spokesperson Dr. Natalie Nokoff told WLTX-TV 19. "I think that's true of programs all across the United States."
Nokoff has made a career of treating patients who claim to be transgender.
One patient, a natural born girl who "identifies" as a boy, praised the hospital's move.
"It's huge. Bigger than anything on this planet. Looking down and seeing that 'f', I'm just like 'no. That's not right,'" patient Ben told 9NEWS.
We've removed #gender markers from patient wristbands and more. See how else we support our #transgender and #nonbinary patients at our hospital: https://t.co/XpshzXg4oz #TransHealth #LGBTHealth pic.twitter.com/e3m6WvQ7CK

— Children's Colorado (@ChildrensColo) September 20, 2018
"We didn't feel like there was any reason why that had to be publicly displayed on a wristband or sticker," Nokoff added.
Some criticized the hospital's move to outright ignore the scientific facts of binary gender.
"Male or female are very important distinctions when administering care. Omitting that information is as careless as omitting allergy information," Twitter user Josh Jones told the hospital.
Another Twitter user worried that the hospital is putting kids' health at risk just to satisfy politically correct activists.
"But a female body sometimes reacts differently to medicines as the male body due to hormones, less muscle tissue, less blood. These differences will be smaller in children, but male or female is a medical relevant issue. Leaving it out might endanger some children," the tweet noted.
Follow Warner Todd Huston on Twitter @warnerthuston.
http://feedproxy.google.com/~r/breitbart/~3/ycxwb09NpI0/