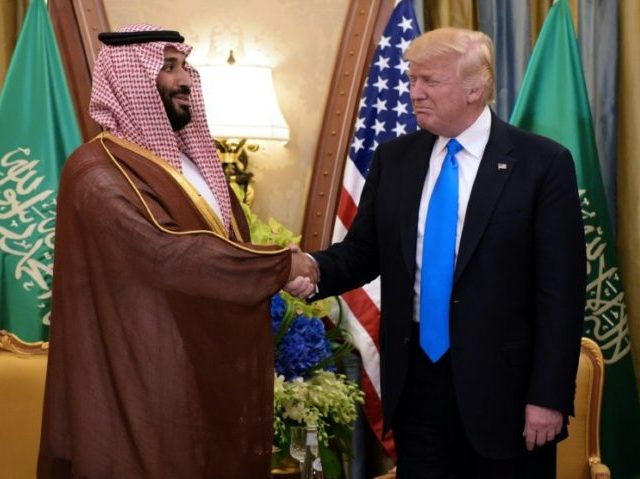 Oil prices dropped sharply on Friday as traders came to grips Donald Trump's demands that Saudi Arabia keep oil prices low.
The U.S. benchmark, West Texas Intermediate futures, fell by as much as 7 percent at its lows of the day, briefly slipping below $50 a barrel. Despite rebounding a bit to $51 a barrel on Friday afternoon, the American crude grade is deeply in bear market territory, off by more than 30 percent from its October 3 close.
Brent crude, the global benchmark, is down 6 percent. It is also down by nearly a one-third from recent highs.
Donald Trump's tweet thanking Saudi Arabia for the low price of oil highlighted the political pressure bearing down on the kingdom. Investors are increasingly skeptical that the Saudis will risk alienating the Trump administration by supporting plans to cut oil supplies to boost prices at the December 6th OPEC meeting in Vienna.
Oil prices getting lower. Great! Like a big Tax Cut for America and the World. Enjoy! $54, was just $82. Thank you to Saudi Arabia, but let's go lower!

— Donald J. Trump (@realDonaldTrump) November 21, 2018
The stronger-than-expected growth in U.S. oil production is also contributing to the price decline. U.S. production climbed above 11 million barrels a day earlier this year, according to government data.
Signs that European and Asian economies may be slumping also likely contributed to the sell-off, giving rise to the notion that global demand for oil and gasoline may decline even while supply remains high. China gasoline exports in October fell to their lowest in 13 months amid a glut of the fuel in Asia and globally, a Reuters report citing customs data showed on Friday.
China's economic woes, driven in large part by its trade war with the U.S., also may dampen demand its domestic demand for oil.
As recently as October, many analysts were forecasting oil could climb above $100 a barrel. That view has vanished from the market.
http://feedproxy.google.com/~r/breitbart/~3/bNBAWLEZ-ds/