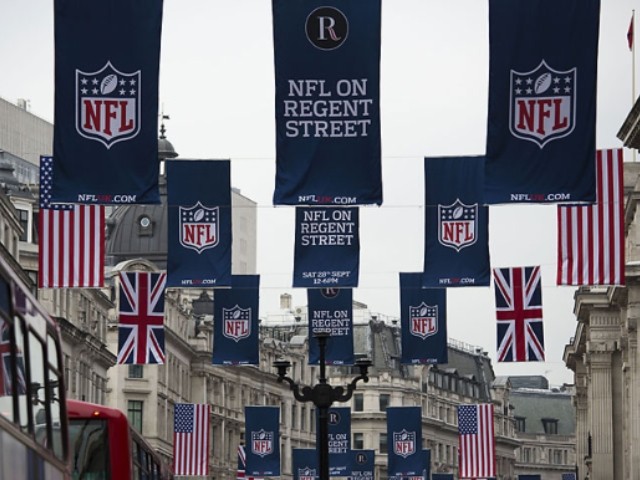 The NFL played three games in London during the 2018 season, and things went so well that the league has decided to come back for four games in 2019.
According to Pro Football Talk, "This year all three games were played at Wembley Stadium. Next year two games will be played at Wembley and two games will be played at Tottenham Hotspur's new stadium. The NFL worked with Tottenham Hotspur on stadium construction to ensure the stadium would have a playing surface suitable for American football, as well as locker rooms big enough for the NFL, whose rosters are significantly larger than soccer rosters."
The league has not said which teams will be involved in the games. However, the Jacksonville Jaguars are committed to playing one game in London each year.
Follow Dylan Gwinn on Twitter @themightygwinn
http://feedproxy.google.com/~r/breitbart/~3/6rCf7l6OKqo/