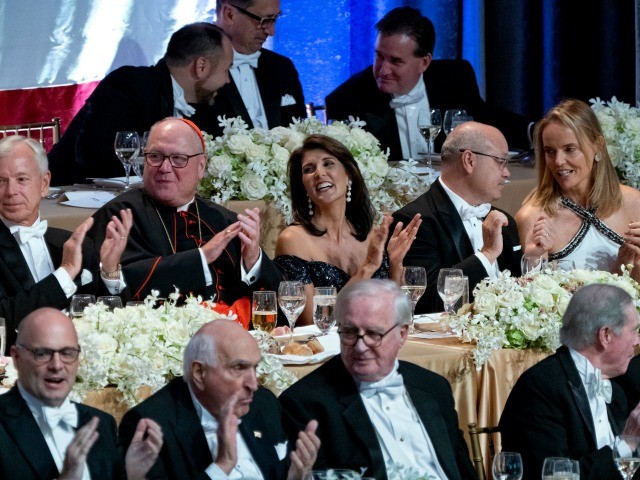 Attendees of the annual Al Smith Dinner in New York City on Thursday did not hide how displeased they were with New York Gov. Andrew Cuomo and New York City Mayor Bill de Blasio.
Several attendees pointed out on Twitter Thursday that Cuomo and de Blasio, both Democrats, were booed as they appeared at the Alfred E. Smith Memorial Foundation Dinner:
.@NYCMayor de Blasio introduced to mix of mostly boos and modest applause at annual Al Smith dinner. As he greeted others, @NYGovCuomo got up, walked away to greet other dignitaries — never making eye contact with mayor. Cuomo got a slightly better reception from crowd. pic.twitter.com/iJQznRiwSv

— Rich Calder (@Rich_Calder) October 18, 2018
Michael Bloomberg walks into Al Smith dinner to lots of applause but DeBlasio gets some boos. pic.twitter.com/6pOK0Xh4QG

— Nicole Goodkind (@NicoleGoodkind) October 18, 2018
The dinner, which has been an annual tradition in New York City since 1945, is held on the third Thursday each October.
The Archbishop of New York hosts the dinner, which is named in honor of New York Gov. Al Smith—the first Roman Catholic presidential candidate to appear on a major political party ticket.
The proceeds of the dinner go to benefit Catholic charities, and it features politicians from opposing parties who meet and trade jokes – often at each other's expense.
Outgoing U.S. Ambassador to the United Nations Nikki Haley delivered the keynote at the black-tie charity dinner this year and focused her jokes on Sen. Elizabeth Warren (D-MA).
Haley roasted Sen. Elizabeth Warren (D-MA) for touting Native American ancestry, even though a DNA test found that she had between 1/64 and 1/1024 Native American ancestry, about the same amount of genome present in five million European-Americans.
http://feedproxy.google.com/~r/breitbart/~3/mSnkpcQIH3M/