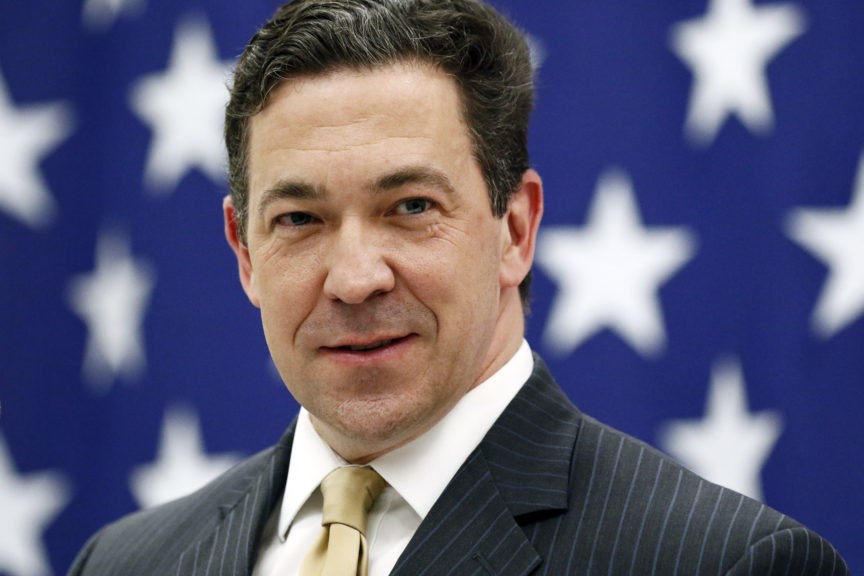 Mississippi State Sen. Chris McDaniel (R-MS) slammed Sen. Cindy Hyde-Smith's (R-MS) recent comment disparaging Mississippi voters in an interview with Breitbart News Saturday.
Breitbart News Saturday opened up the interview with McDaniel noting that the Mississippi conservative will compete against Sen. Hyde-Smith and Democrat Mike Espy in a three-way election for the Mississippi Senate seat on November 6. If no one wins more than 51 percent of the vote,  the two candidates with the most support go to a run-off election for the Mississippi Senate seat.
Sen. Hyde-Smtih recently struck up controversy reminiscent of Hillary Clinton's "Deplorables" comments this week when she and her campaign referred to Mississippi voters as "horrific" and said that McDaniel supporters could not think for themselves.
"… He's got people that can't think for themselves, and they believe it," the Mississippi senator said of McDaniel supporters.
McDaniel told Breitbart News Saturday that Hyde-Smith, as a former Democrat, acted similarly to most Democrats who tend to condescend to their constituents when they realize they are losing. A previous leader of the Democratic party confirmed in June that Hyde-Smith voted for Hillary Clinton in the 2008 Democratic presidential primary.
"There's no point in saying anything like that about their fellow Mississippians. I'm not surprised, she's reached desperation mode, she knows she's about to lose this appointment and like most lifetime Democrats they tend to get condescending, they look down on people," McDaniel told Boyle. "That was probably the worst part of the comment, the words were bad, they were horrific, but think about the nature of where they are originating. She's looking down at the people of this state. She already thinks she's better than the people of this state, she's only been in Washington for six months, and they appointed her to that position, she wasn't elected, and even now she won't debate, she won't answer questions, she's in a cocoon insulated from the people."
McDaniel continued, "She's already our betters, our elites, that's a real problem from our standpoint. I think the people of this state are awake and they understand what's happening, and she's about to lose that appointment."
State Sen. McDaniel noted that as a Republican senator, Hyde-Smith has not properly represented her conservative, deep-red state. Conservative Review gives her a lifetime conservative rating of 50 percent, while FreedomWorks gives her a 46 percent rating.
In contrast, McDaniel described himself as a "lifelong Republican conservative" who would mirror conservative icons such as Sens. Ted Cruz (R-TX), Mike Lee (R-UT), or Rand Paul (R-KY) if elected to the U.S. Senate.
"If she wins this term she's going to turn right back into that same old Democrat she always has been, it's going to be the Susan Collins of Mississippi, and the thing is that Mississippi is a deep-red conservative state," McDaniel added.
Breitbart News Saturday airs on SiriusXM Patriot 125 from 10:00 a.m. to 1:00 p.m. Eastern.
http://feedproxy.google.com/~r/breitbart/~3/kJQs1HsU4sA/