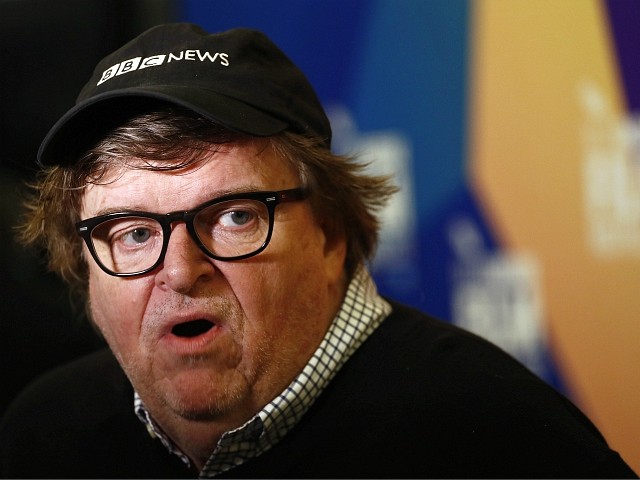 Left-wing documentary filmmaker Michael Moore warned an audience in Italy this weekend that the United States and other Western states could be in their "last days of democracy," a reality he blames on the Democratic Party's failure to abolish the electoral college after the 2000 presidential election.
Moore made the remarks while speaking at the Italy premiere of his new film about the Trump presidency, Fahrenheit 11/9, which was among his worst box office disasters. Michael Moore was asked to compare the Trump administration with that of George W. Bush.
"We will always, always, always hold George W. Bush responsible for war crimes for invading Iraq, a country that did nothing to us," said Moore. "He's a criminal and I think there's a reason why he and Cheney stay away from Europe because they're afraid of being arrested."
"Bush and Trump both lost the election. Both got the least number of votes. Al Gore won by a half a million votes. Hillary Clinton won by 3 million votes," he added. "The left, the Democrats, the liberals after Gore was denied the White House, should have fought to remove that clause of the Constitution that allows the loser to sit in the White House. We should have done that 16 years ago."
The 64-year-old also lamented the dying out of white males, who he described as a "dying dinosaur."
"What you need to understand about the U.S. now, is that it is changing very quickly," he explained. "Right now a little over two-thirds of the country who are eligible to vote, are either women, people of color, or young adults between 18-35. That's the majority of America right now."
"And they will determine the direction of the country," he continued. "These are the last days of the dying dinosaur, the old white man who has been making the decisions since the beginning of our time."
Moore also compared Italy's current interior minister Matteo Salvini to Trump, citing both their populist rhetoric and tough stances on illegal migration,
"Literally, someone like Trump or Salvini can get behind the wheel of the car of democracy, and drive it right off the cliff, and that's what I'm warning against here," he said. "We could be in the last days of democracy as we know it, and we need to fight against that as much as possible."
It is not the first time that Moore, who is one of Hollywood's most prominent anti-Trump activists, has warned that American democracy may be in danger. Appearing on ABC's The View last month, Moore suggested that America might not reach 2020 with its democratic institutions intact.
"The honest answer to that is I don't even know if we're going to get to 2020 as a democracy," he said when asked which Democratic candidate he would be supporting. "I don't know."
Follow Ben Kew on Facebook, Twitter at @ben_kew, or email him at bkew@breitbart.com.
http://feedproxy.google.com/~r/breitbart/~3/ReM84Msq8zE/