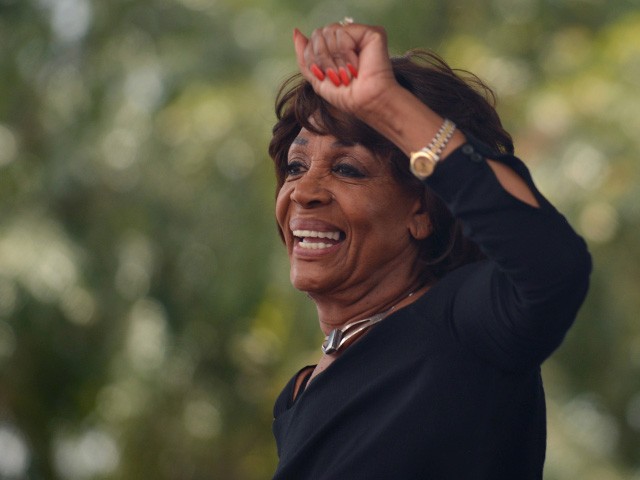 Rep. Maxine Waters (D-CA) struck a cheerful tone after authorities intercepted two apparent explosive devices addressed to the California lawmaker, stating in an interview that she isn't fearful and called on others to "keep to doing what we're doing in order to make this country right."
Blavity fam, @RepMaxineWaters stopped by to chat! Check out this video to see what Auntie Maxine had to say about the bomb threats that targeted her earlier today. Click here for the full video https://t.co/1rfYJ7Oieu pic.twitter.com/U2TPX547b6

— Blavity News (@Blavity) October 25, 2018
"I don't know whether the bombs are real or not, but we should not crawl under the bed, close the doors, not go out, be afraid to go to rallies," Waters told Blavity Politics. "We have to keep to doing what we're doing in order to make this country right; that's what I intend to do, and as the young people say, 'I ain't scared.'"
The FBI on Wednesday confirmed that two additional suspicious packages, addressed to Waters, were intercepted that are similar in appearance to five others that were received.
The development came as federal authorities said a package addressed to Waters with similar markings and characteristics to the other devices was intercepted at a Los Angeles mail facility.
Earlier in the day, Waters said her Washington office was the target of a suspicious package, though it wasn't immediately clear if that was related to the others.
Authorities say pipe bombs addressed to Hillary Clinton, former President Barack Obama, former CIA director John Brennan, and former Attorney General Eric Holder have also been intercepted this week.
While delivering remarks at Wednesday evening's rally in Mosinee, Wisconsin, President Trump denounced the targetings and called on Americans to settle their political differences "peacefully at the ballot box."
"There is one way to settle our disagreements," the president said. "It's called peacefully at the ballot box. That's what we want."
"Any acts or threats of political violence are an attack on our democracy itself," he added. "No nation can succeed that tolerates violence or the threat of violence as a method of political intimidation, coercion, or control."
The Associated Press contributed to this report. 
http://feedproxy.google.com/~r/breitbart/~3/HMUYK85B1dM/