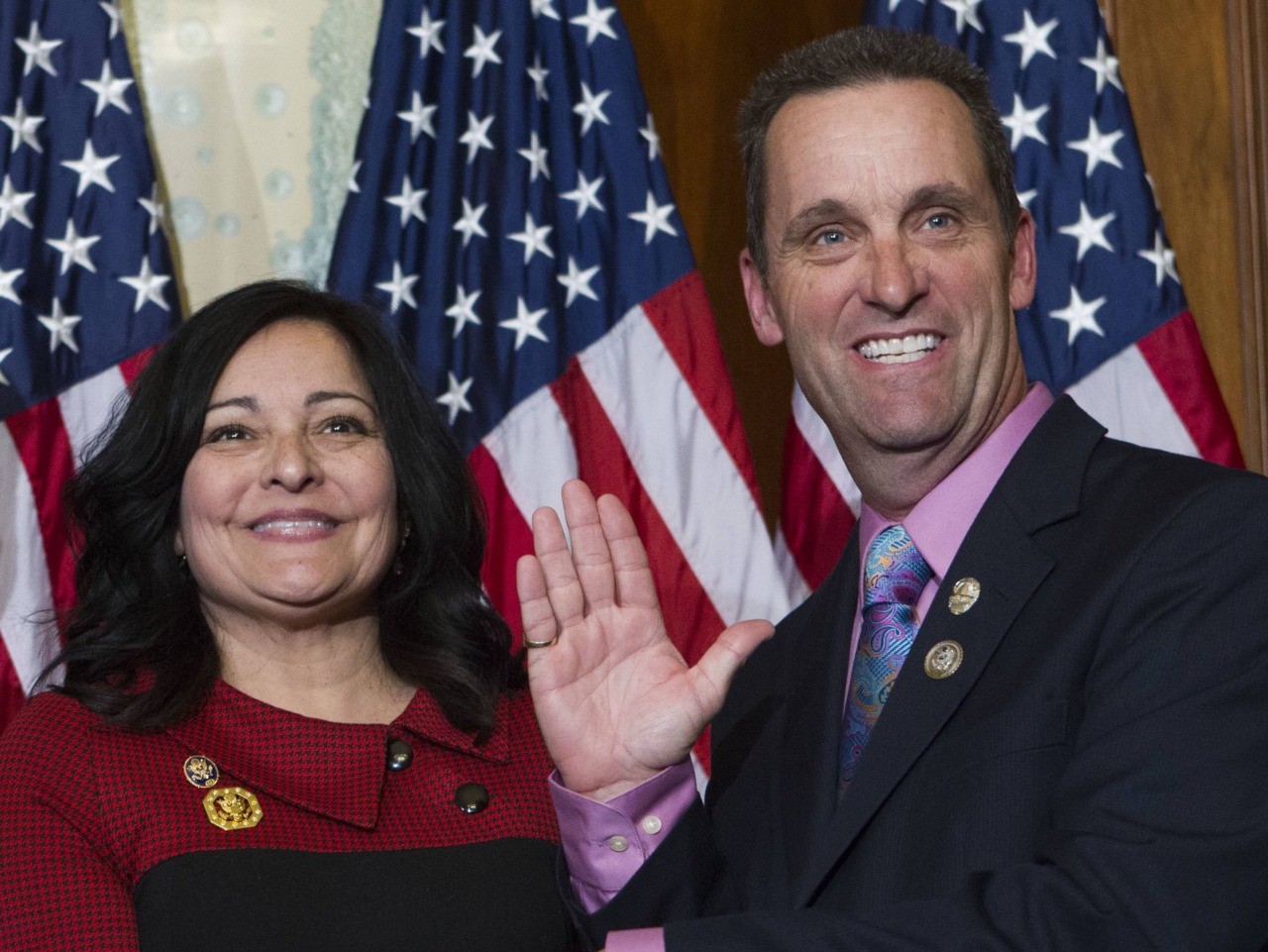 The Santa Clarita Valley Signal announced Sunday it is endorsing incumbent Republican Steve Knight (R-CA) over Democrat challenger Katie Hill in California's 25th congressional district because she refused to stop a "Democratic political agitator" from bullying the paper.
In a scathing editorial, "Fed Up with Bullies, We Endorse Steve Knight," the Signal argues that it has been generous to Hill in its coverage — even spiking negative stories — but that she refused to stop a campaign of harassment and slander:
[A] Democratic political agitator associated with the Hill campaign, masquerading as a concerned citizen, has done everything he could to try to unfairly discredit The Signal. He has lied, misrepresented and conflated facts in order to relentlessly attack this paper, the publisher, his family and the editor. This is such a hotly contested race that Hill's advocates contacted left-leaning publications to attack us with unfounded accusations and material intentionally taken out of context. 

Such agitators will attack anyone who does not 100 percent agree with them. This is happening in politics all around the country. It's a coordinated effort to create distrust and pit neighbor against neighbor. These agitators take to social media to create a cybermob. They post something that is not true or is taken out of context and keep reposting it so people will read it and believe it's true, creating an echo chamber for their own propaganda. The same four or five people repeat the same thing over and over, distorting facts and creating doubt and distrust. The tactic fires up their base and in this case helps get national attention and money for the campaign.

…

Hill's campaign knew it was happening. They knew the accusations were not true or fair. They knew it was a smear campaign based on lies and misleading statements. They could have stopped it, but chose not to, for political gain.

Is this someone you want in Congress? Is this someone you want to represent you? Someone who does not care what is happening as long as she benefits? Someone who will divide a community just to win?
Read the full editorial here.
Hill is one of several California Democrats backed by the national Democratic Party leadership in swing districts where Hillary Clinton won the presidential vote in 2016.
In May, she made a sex joke on national television at the expense of a female staffer, but later went on to insist that Justice Brett Kavanaugh not be confirmed to the U.S. Supreme Court on the basis of uncorroborated allegations. In last week's debate, she admitted her ignorance about the district's most pressing issue, the Cemex sand and gravel mine. Hill also favors higher taxes, higher gas prices, and gun control.
Knight, the Signal notes in its endorsement, "has proven himself as someone who can successfully work across the aisle." As for Katie Hill, the Signal concludes, "We would rather not take that chance."
Joel B. Pollak is Senior Editor-at-Large at Breitbart News. He is a winner of the 2018 Robert Novak Journalism Alumni Fellowship. He is also the co-author of How Trump Won: The Inside Story of a Revolution, which is available from Regnery. Follow him on Twitter at @joelpollak.
http://feedproxy.google.com/~r/breitbart/~3/IPlPw1MaseM/