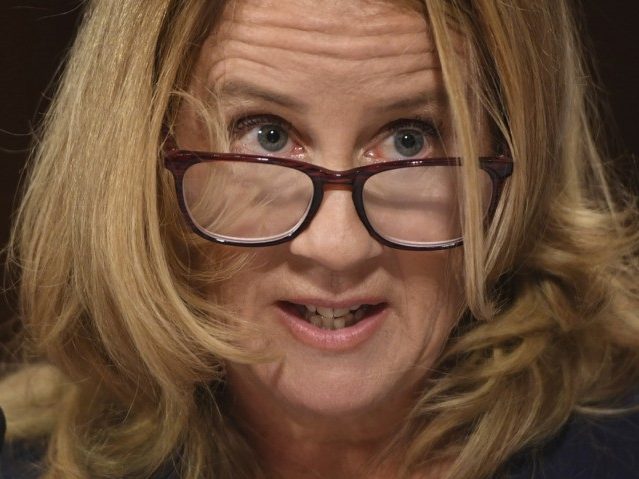 The city council in Palo Alto, California, is honoring Christine Blasey Ford, the California psychology professor who accused Supreme Court Justice Brett Kavanaugh of sexual misconduct when they were in high school, for testifying against the recently-confirmed Supreme Court justice.
Palo Alto Mayor Liz Kniss, a Democrat, is planning to honor Ford in a public ceremony at the Palo Alto City Council meeting on October 29, but is unsure about whether the professor would show up to be honored, the Palo Alto Daily Post reported.
Kniss, who went public with her story of being sexually assaulted in the 1960s at an event at Ford's home in late September, added that she has not yet contacted Ford about the honor because she has yet to track her down.
"I have no idea how to reach her whatsoever," Kniss said. "If anybody hears anything about her or anything like that, actually, we'd like to know."
Ford testified in front of the Senate Judiciary Committee accusing Kavanaugh of sexually assaulting her as a teenager. The committee decided to conduct an additional FBI investigation limited in scope to look into her claims. The FBI later found the allegations against Kavanaugh to be uncorroborated.
Despite the results, Kniss shed doubt on the FBI investigation into the sexual misconduct allegations against Kavanaugh, and publicly criticized President Trump as a "despot."
"We have a despot as our president, which is really something, and he doesn't seem to care about much except for his own agenda," Kniss said. "They probably opened the file, said 'OK, we've opened the file. Good enough.'"
http://feedproxy.google.com/~r/breitbart/~3/nwogQ_riflQ/