Rep. Jim Jordan (R-OH) promised at a rally at the Capitol on Wednesday that if he is elected House Speaker, he will make lawmakers keep their campaign promises.
"If I have the opportunity to lead the Congress, we're going to focus on one simple thing: Doing what we told the American people we were going to do," Jordan said at the event hosted by FreedomWorks to support his bid for the speaker's gavel and to push for the swift confirmation of Brett Kavanaugh as a Supreme Court justice.
Jordan listed some of those promises: Build a wall, reform welfare, replace Obamacare, and defund Planned Parenthood.
Jordan spent most of his remarks at the rally – where people were dressed in red, white, and blue and carried signs that read "Confirm Kavanaugh," "Jordan for Speaker," and "Drain the Swamp" – talking about the importance of voting in November's midterm elections.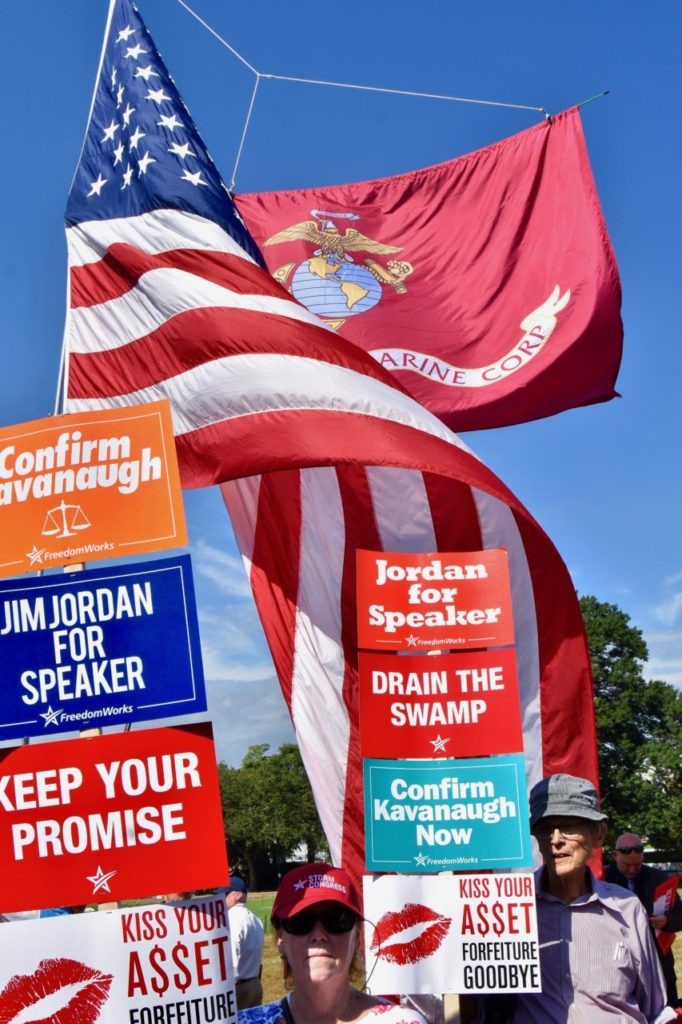 Keeping Republican control of the House and Senate is vital to keep President Donald Trump in the White House and his agenda advanced.
"Make no mistake about it," Jordan said. "If they win, they are going to try to raise your taxes; they're going to try to abolish ICE and open the border; they're going to continue to socialize medicine."
 "They will try to impeach our president," Jordan said.
A president, he said, who has made major accomplishments in less than two years.
"In the 20 months he's been leading we've  seen this: regulations reduced, taxes cut, economy growing at 4.2 percent, unemployment at its lowest in 20 years, Gorsuch on the court, Kavanaugh on deck, we're out of that crazy Iran deal, the embassy is in fact in Jerusalem, and the hostages returned from North Korea," Jordan said.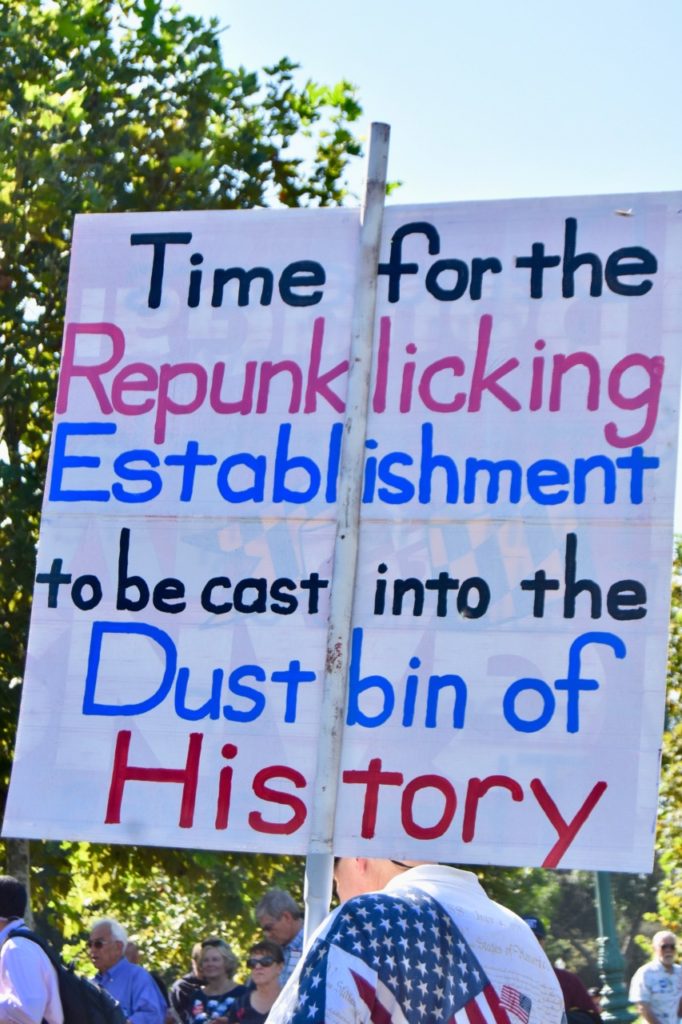 Jordan closed his remarks to the crowd by quoting 2 Timothy 4:7 in the Bible's New Testament to encourage people to get out the vote: "I have fought the good fight, I have finished the race, I have kept the faith."
"I love that verse because of the action contained in it," Jordan said. "That is our charge over the next 41 days."
Follow Penny Starr on Twitter
http://feedproxy.google.com/~r/breitbart/~3/E9vRusM66BU/