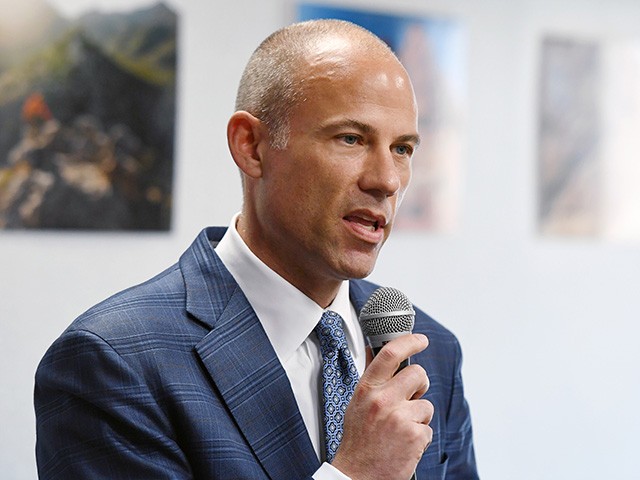 Wednesday on CNN's "The Lead," host Jake Tapper questioned attorney Michael Avenatti about his client Julie Swetnick's allegations against Supreme Court associate justice nominee Brett Kavanaugh.
TAPPER: So you're talking about trying to get an FBI investigation. But I guess the question that Beth Wilkinson, Kavanaugh's attorney, is asking, why don't you and your client go to the police, presumably Montgomery County police or D.C. police?
AVENATTI: Well, we are certainly considering that, Jake, as of this moment. But look, this is a distraction by counsel for Mr. Kavanaugh. Let me ask you this question. We've offered to have my client take a polygraph examination. Why won't Brett Kavanaugh take a polygraph examination? Why won't Brett Kavanaugh allow his close friend, Mark Judge, who is very knowledgeable about what happened, very knowledgeable about these allegations. Why are they hiding Mark Judge from the American people and the Senate Judiciary Committee? Why won't they bring him in to testify truthfully? We want—look, Jake, I want to be really clear about something. We want all of this aired and we want it aired publicly. And we want the American people to be able to decide who is lying and who is telling the truth. This should not be decided by a bunch of white privileged guys that are basically shaming sexual abuse victims.
TAPPER: So you're willing—your client would be willing to testify publicly about her charges before the Senate committee?
AVENATTI: Yes, absolutely. But we believe first, the first step should be a full FBI investigation. Jake, let me ask you this question. Why is it that when the most heinous crimes appear or occur, I should say, on U.S. soil, whether it be 9/11 or Timothy McVeigh or the Unabomber, the FBI investigates in those instances. Why are the Senate Judiciary Committee and Brett Kavanaugh and Donald Trump afraid to afraid to have the FBI investigate these allegations?
TAPPER: I'm taking no position on it, but you haven't taken these allegations to local law enforcement, which seems like a reasonable thing to do, as far as I know. I'm under the impression there is no statute of limitation for rape in Montgomery County, Maryland. So that is something you could do. You say you're considering it. I want to ask you about your client's sworn declaration. She details a horrific assault, saying, quote, in approximately 1982, I became the victim of one of these gang or train rapes where Mark Judge and Brett Kavanaugh were present. Now she didn't specifically say that Kavanaugh was one of the attackers. Is your client claiming that Kavanaugh raped her?
AVENATTI: I'm not going to have any further comment on that specific allegation. She's going to detail that for the FBI and hopefully for the Senate Judiciary Committee, ultimately, in a public hearing. But I'm not going to provide any —
TAPPER: That's a pretty big thing to hang out there. Are you saying Kavanaugh was present? That Kavanaugh was present in the room? He was in the line? He was in the party? I mean, just to say he was present is a really egregious lack of specificity when you're talking about charges this horrific. And I'm not saying that I don't believe them. I'm just saying, what exactly are you saying, or is she saying, that he did?
AVENATTI: Jake, I disagree completely with what you just said. Let me be clear about something. This is not my declaration. These are statements by my client. These are her statements about what happened, and let's just eliminate that paragraph from the declaration, in its entirety, just for the sake of argument. Do you mean to tell me that the balance of the declaration still permits him to be sworn in as a sitting Supreme Court justice? No, it does not. The conduct that is littered throughout this declaration is outrageous. There are plenty of men and women in the United States that serve as attorneys and judges that don't have this kind of conduct in their background.
http://feedproxy.google.com/~r/breitbart/~3/Kht5sjEjKTI/