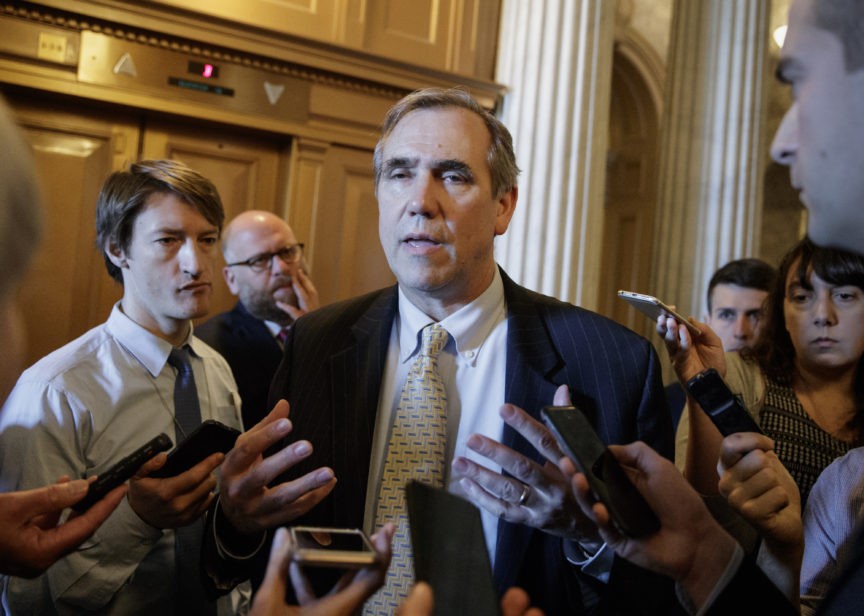 Sen. Jeff Merkley (D-OR), a potential 2020 presidential candidate, said this week that he will push for the Justice Department to "pursue felony charges" against Supreme Court Justice Brett Kavanaugh for lying to the Senate during his confirmation hearings.
In an interview on The Intercept's "Deconstructed" podcast that was released on Thursday, Merkley was asked what Democrats could do about Kavanaugh since they are not going to have 67 votes to impeach him in the near future.
"Let's start with the proposition that the Justice Department could, obviously under a different leader than President Trump, proceed to pursue felony charges against Brett Kavanaugh for perjury before the U.S. Senate," Merkley said.
When asked if he would be pushing for that, Merkley replied, "Absolutely."
Merkley further added that the Supreme Court is now "the most powerful legislative body" and declared that "it is a legislative body controlled by and for the powerful rather than by and for the people."
Rep. Jerry Nadler (D-NY), who is set to become the chair of the House Judiciary Committee if Democrats take back the House after November, recently said the House would further investigate the sexual assault allegations against Kavanaugh if Democrats are in charge next year.
"It is not something we are eager to do," Nadler reportedly said. "But the Senate having failed to do its proper constitutionally mandated job of advise and consent, we are going to have to do something to provide a check and balance, to protect the rule of law and to protect the legitimacy of one of our most important institutions."
Merkley's comments further reveal that Democrats are not going to let Kavanaugh's confirmation go and offer a preview of what Democrats could try to do if they end up controlling all three branches of government after the 2020 elections.
http://feedproxy.google.com/~r/breitbart/~3/Wekqlvodz2Q/