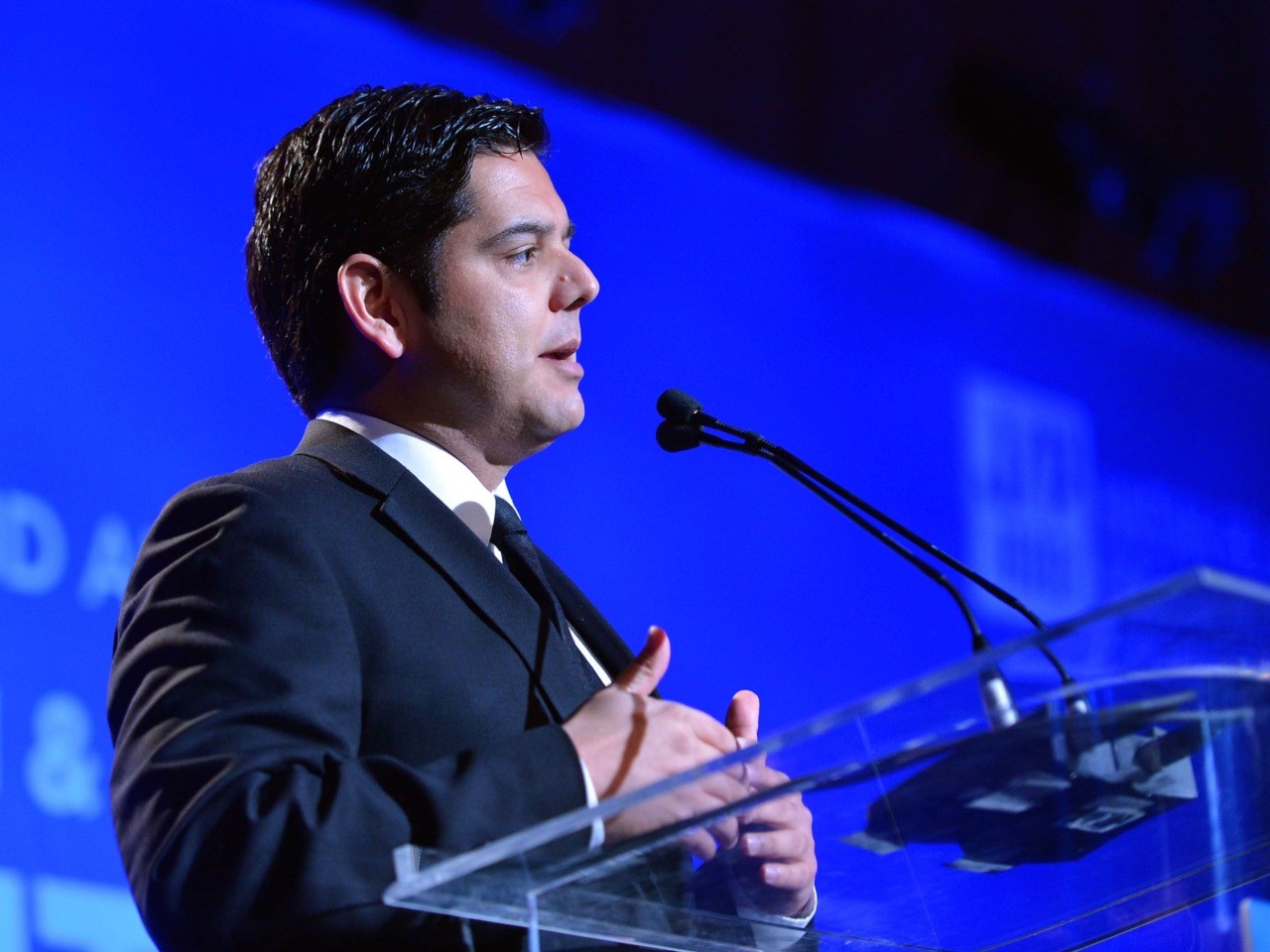 Rep. Raul Ruiz (D-CA) mocked the Hollywood career of his Republican challenger, Kimberlin Brown Pelzer, during a debate on Tuesday night in Palm Springs, California, over the 36th congressional district race.
During a discussion of health care policy, Ruiz took a dig at Pelzer's role on The Bold and the Beautiful, in which she plays nurse Sheila Carter, whom TV Insider has called "one of the all-time great soap supervillains."
The Desert Sun, which co-hosted the debate with NBC Palm Springs, took note of the remark as a "subtle jab":
Decrying today's politics as "toxic," Ruiz called for civility during the evening's debate. But after Brown Pelzer tried to paint him as a typical Democrat for his support of the Affordable Care Act, Ruiz wrapped his opposition to a single-payer health care system and his support for public-private health care partnerships in a reference to Brown Pelzer's soap opera background.

"How about this bold and beautiful idea — how about in the greatest country that this world has ever known that we … take care of people who are sick and who are injured — that nobody in America will go without care simply because they can't afford it," he said, taking a subtle jab at Brown Pelzer, who played a nurse on the CBS soap opera "The Bold and The Beautiful."
Local blogger Cactus Hugs called the line a "zinger." But other observers were apparently not so amused.
Women contacted Pelzer on Thursday to express their outrage at the remark, according to the Pelzer campaign.
Kim (who declined to use her surname), visiting the area from Washington, D.C., left a voicemail message at the campaign office, expressing her outrage and offering to volunteer.
Reached by Breitbart News, she said: "I found the comment [Rep. Ruiz] made about The Bold and the Beautiful very offensive, being a successful businesswoman myself. I felt maybe he felt threatened, the way the debate was going.
"He was focused on belittling her, and her career as an actress … and a businesswoman, as far as employing people in the State of California."
She said he seemed to denigrate her as an actress and ignore her business career.
"It stunned me, that he came out trying to say that he's a supporter of women's rights. I think it's important, in light of the '#metoo' movement … as a female, and especially as a businesswoman myself, I found that offensive."
Pelter told Breitbart News that she had initially ignored Ruiz's comment, but realized after the debate that it had irritated many people.
"It rolled off my back, but I had people calling me to tell me that it really bothered them, especially women."
Breitbart News reached out to the Ruiz campaign for comment, but has not yet received a response.
Photo: file
Joel B. Pollak is Senior Editor-at-Large at Breitbart News. He is a winner of the 2018 Robert Novak Journalism Alumni Fellowship. He is also the co-author of How Trump Won: The Inside Story of a Revolution, which is available from Regnery. Follow him on Twitter at @joelpollak.
http://feedproxy.google.com/~r/breitbart/~3/pD1nS54_Qnc/