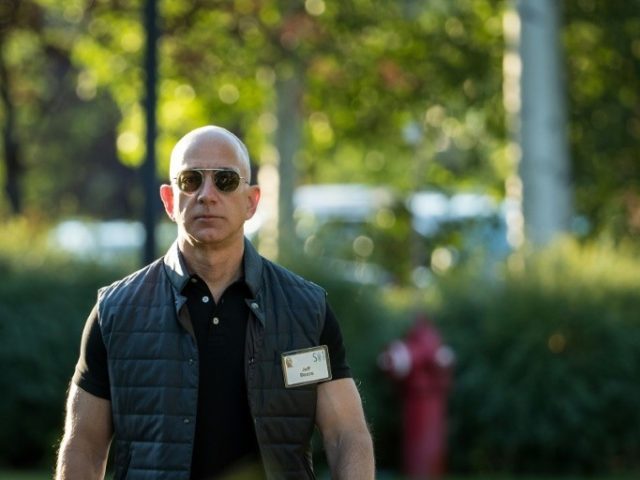 European Competition Commissioner Margrethe Vestager is questioning Amazon's use of data to discover if the online retailer is breaching antitrust rules.
CNBC reports that Vestager's questions are designed to discover whether Amazon uses the sales data of its third-party merchants as an advantage by using that information to boost its own sales.
According to Vestager, the issue comes from Amazon hosting online merchants while simultaneously competing with those sellers by using their sales data. "We are gathering information on the issue and we have sent quite a number of questionnaires to market participants in order to understand this issue in full," Vestager said during a news conference. "These are very early days and we haven't formally opened a case. We are trying to make sure that we get the full picture."
Amazon is currently performing an investigation into its own employees after fears some are "offering internal data and other classified information through intermediaries, to independent merchants selling their products on the site to help them boost sales in return for payments."
Vestager has the authority to fine Amazon up to ten percent of its annual global turnover if the company is found to have breached EU antitrust laws.
Her comments come two months after similar remarks tweeted by President Donald Trump. In his remarks, the President called the Washington Post an "expensive lobbyist" for Amazon, and questioned whether the newspaper was "used as protection against antitrust claims."
The Amazon Washington Post has gone crazy against me ever since they lost the Internet Tax Case in the U.S. Supreme Court two months ago. Next up is the U.S. Post Office which they use, at a fraction of real cost, as their "delivery boy" for a BIG percentage of their packages….

— Donald J. Trump (@realDonaldTrump) July 23, 2018
….In my opinion the Washington Post is nothing more than an expensive (the paper loses a fortune) lobbyist for Amazon. Is it used as protection against antitrust claims which many feel should be brought?

— Donald J. Trump (@realDonaldTrump) July 23, 2018
In a note to clients on Monday, Citi Research internet analyst Mark May said Amazon should separate its retail and web services to avoid regulation.
"There has been greater noise of late regarding the desire to investigate and potentially regulate the company," May noted in the client memo. "By separating the retail and AWS businesses, Amazon could minimize or avoid the risk of increased regulatory pressure."
http://feedproxy.google.com/~r/breitbart/~3/sa_dakf4Jn0/