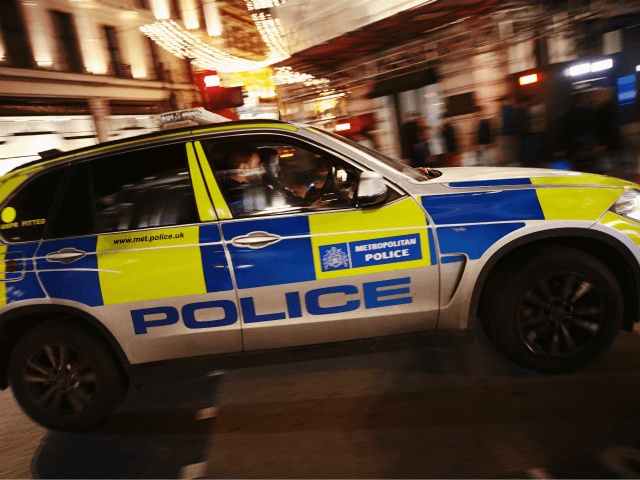 A man has been slain with a "large knife" in London after battling in the street with a man who had allegedly attempted to steal his phone.
Emergency services were called just before 9.30 pm Tuesday to reports of a stabbing in Tufnell Park, north London. The victim, 25, could not be saved and he was pronounced dead 40 minutes later.
Formal identification has yet to take place but the man's next of kin have been informed, London Metropolitan Police said. A nearby road was cordoned off as police searched the area with sniffer dogs.
Former soldier Brett Thompson, 63, who attempted to save the man's life, told the Evening Standard: "A guy in black was wrestling with the lad in the street. He pulled out a knife and stabbed him in the leg and it hit an artery. It was a very big knife.
"We tried desperately to save him by putting towels and T-shirts around the wound. But from my military medical training I knew it was no good."
Witness Felipe Carvalho, 31, who was riding home on a moped when he saw two men rowing in the road, said: "A man had a large rucksack on and I saw another man shouting at him saying 'give me my phone back'.
"The man then pulled a huge knife out of his bag – It was about 60cm long. He showed it to the other guy and seemed to be threatening him. I shouted 'leave it, it's just a phone' but they kept on arguing."
He added: "I tried to help. It's so sad that a man has lost his life over a mobile phone."
The incident occurred as London Mayor Sadiq Khan launched a £500,000 "violence reduction unit" that aims to treat knife crime as a "public health problem".
We've released CCTV which captures a moped rider hit a child on a scooter in #Brighton, then make off from the scene.

The footage has been released with the support of the victim's family, and we're seeking to identify the offender.

Watch it here ⬇️ https://t.co/4o2uheTkS1 pic.twitter.com/mbEhnDT7yK

— Sussex Police (@sussex_police) September 18, 2018
London Police are also appealing for information after two men were stabbed, leaving one in a "serious" condition, in Greenwich, south London on the same night.
Detective Constable Terry Mulcahy, of Greenwich CID, said: "'This was a horrendous incident, the motive for which is unknown at this time.
"Anyone with information in relation to this incident is encouraged to come forward as a matter of urgency."
Meanwhile, Sussex Police have released footage of a shocking hit and run incident that left a nine-year-old boy injured in Brighton.
Young Logan Dore was taken to Royal Sussex County Hospital following the collision with a moped, which failed to stop at the scene. Officers are now offering a £500 reward for information.
Chief Inspector Rachel Swinney said: "This was a very distressing incident which has left a young child in hospital with significant injuries, and I am absolutely determined to trace whoever is responsible.
"We released the footage of the incident with the full support of the victim's family, and we continue to offer our support to them."
Mayor Khan Launches £500,000 'Public Health' Approach to Crime Wave https://t.co/Ym4RAuP3JA

— Breitbart London (@BreitbartLondon) September 19, 2018
http://feedproxy.google.com/~r/breitbart/~3/HCRaFBUvsUA/