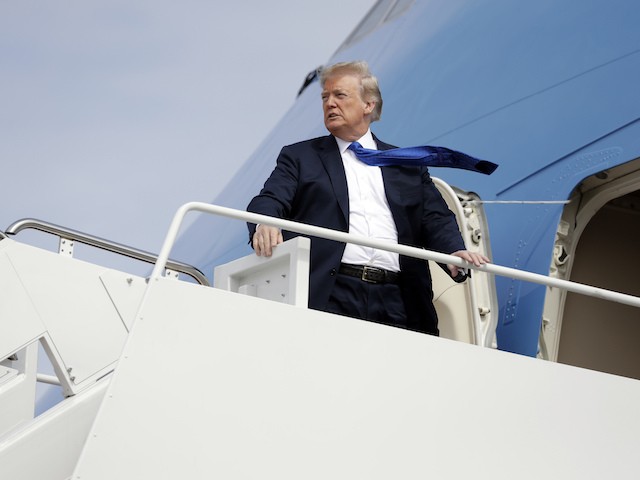 President Donald Trump said Tuesday that the confirmation process for his nominee to the Supreme Court was a "scary time" for men in America.
"It's a very scary time for young men in America when you can be guilty of something that you may not be guilty of," Trump said. "This is a very difficult time."
The president said that the confirmation process for his Supreme Court nominee Brett Kavanaugh was held to a different standard than the traditional idea of justice in America — innocent until proven guilty.
"In this realm, you are truly guilty until proven innocent, that's one of the very very bad things that is taking place right now," he said.
Trump commented on the delayed process as he left the White House for a trip to Pennsylvania.
He said that the Kavanaugh hearings where more than just a Supreme Court nominee, but rather a huge cultural moment in the United States.
"You could be somebody that was perfect your entire life, and somebody could accuse you of something, doesn't necessarily have to be a woman," Trump said.
When asked by reporters if he had a message for women, Trump replied, "Women are doing great."
http://feedproxy.google.com/~r/breitbart/~3/AZFlH080VGA/