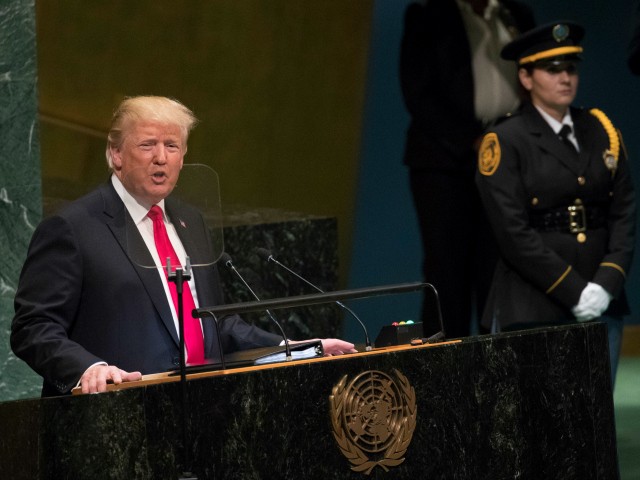 President Donald Trump denounced socialism on Tuesday while speaking to the United Nations General Assembly about Venezuela.
"All nations of the world should resist socialism and the misery that it brings to everyone," he said, pointing to the economic disaster in Venezuela.
Trump highlighted the more than two million Venezuelans who fled their country as a result of President Nicolás Maduro's socialist governing regime.
He reminded the world that Venezuela was once an oil-rich nation but that their leaders drove their people into poverty.
"Virtually everywhere socialism or communism has been tried, it has produced suffering, corruption, and decay," Trump said. "Socialism's thirst for power leads to expansion, incursion, and oppression."
The president announced that the United States Treasury Department would sanction Maduro's wife and three members of his cabinet.
"We ask the nations gathered here to join us in calling for the restoration of democracy in Venezuela," Trump said.
http://feedproxy.google.com/~r/breitbart/~3/NUNykF3WTeY/