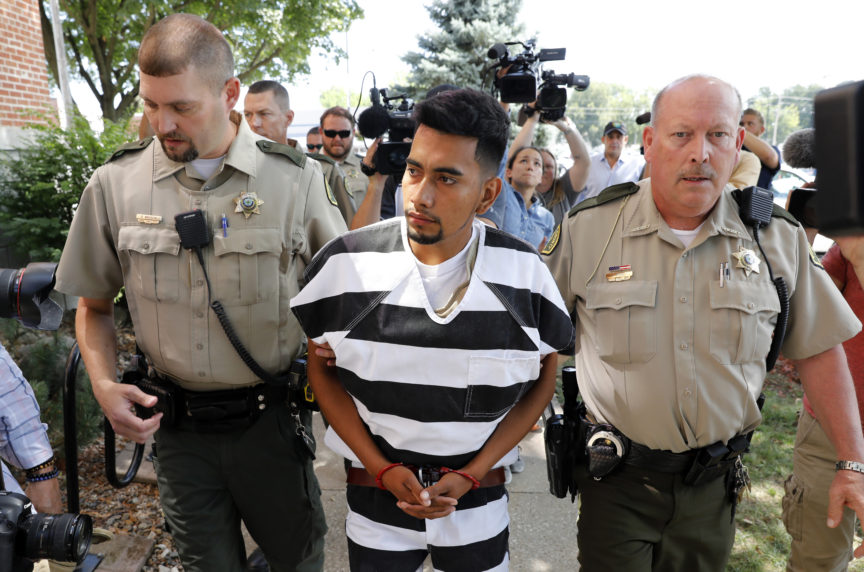 Democrat Abby Finkenauer, running against Rep. Rod Blum in Iowa's 1st Congressional District, voted to keep sanctuary cities in the state to protect criminal illegal aliens from deportation from the United States.
While Blum has opposed sanctuary cities, illegal immigration, and supports President Trump's proposed border wall along the U.S.-Mexico border, Finkenauer joined her Democrat colleagues in Iowa's state House by voting to keep sanctuary jurisdictions in the state that gave protection to criminal illegal aliens. A recent attack ad noted Finkenauer's support for sanctuary cities.
The Democrat's vote against the state's sanctuary city ban, which Gov. Kim Reynolds signed into law in April, is particularly noteworthy as the district Finkenauer is seeking to represent includes Brooklyn, Iowa — the home of Mollie Tibbetts, who was allegedly murdered by an illegal alien from Mexico.
Christian Bahena-Rivera, an illegal alien, has been charged with first-degree murder in Tibbetts' death after police say he admitted to confronting and chasing down the 20-year-old college student.
As Breitbart News noted, the illegal alien lived in Brooklyn, Iowa, a region that was surrounded by sanctuary cities.
Finkenauer has been leading against Blum in the most recent polling in the congressional district. A New York Times/Sienna Poll conducted last month put Finkenauer with 52 percent as Blum trailed with 37 percent.
http://feedproxy.google.com/~r/breitbart/~3/O7kQ3FCBDaQ/