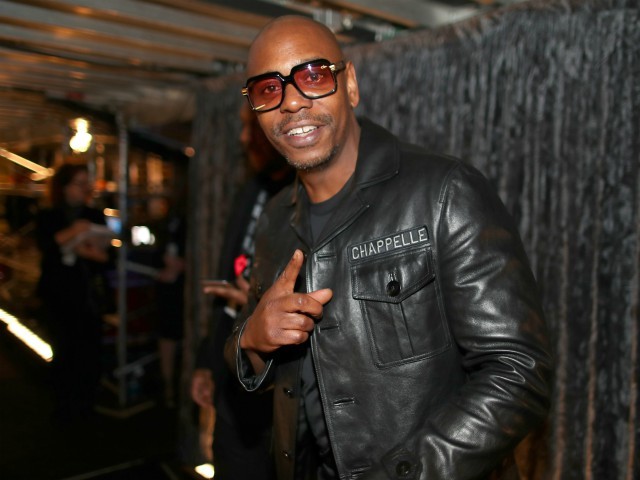 While most media and entertainment elites are railing against hip-hop star Kanye West, Dave Chappelle, his longtime friend and creative collaborator is defending the vocal Trump support's right to speak out about his passions.
In a sit-down interview scheduled to air on CNN at 7 p.m. EST Saturday, host Van Jones pressed Chappelle on what he thinks about West's newfound outspokenness toward the Democrat Party.
"First of all, you know, Kanye's an artist, man. He's a genius." Chappelle said. "I think the angle he's seeing things from is about the division that he sees.
"And he's not inconsistent with what he's saying," Chappelle said, referring to West's efforts to reclaim the Confederate flag.
West told a Los Angeles radio state in 2013 that he donned a jacket with a Confederate flag patch in a bid to adopt the flag. "The Confederate flag represented slavery in a way, so I took the Confederate flag and made it my flag. It's my flag now," West said. "Now what you going to do?"
Further, the veteran comedian told Jones that even though he doesn't always agree with West, he believes the rapper only has good intentions. "I'm not mad at Kanye. That's my brother — I love him, I support him," Chappelle said. "But, you know, I don't have to agree with everything that he says. I just trust him as a person of intent.
"But yeah, he shouldn't say all that shit," Chappelle, as the audience burst into laughter.
On Thursday, President Donald Trump welcomed West into the White House, and the Grammy-winner spoke before reporters for nearly 25 minutes on a wide variety of topics — ranging from racism in America to the 2nd Amendment — and even lavished praise on the Commander-in-Chief.
"Trump is on his hero's journey right now," the MAGA hat-wearing rapper told the media. "He might not have thought he'd have a crazy mother-fucker like Kanye West run up and support, but best believe — we are going to make America great."
"We have to release the love throughout the entire country and give opportunities," he added.
The adoration was mutual.
President Trump lauded West's remarks, referring to the rapper as a "smart cookie.
"He can speak for me any time he wants," Trump said. "He gets it."
http://feedproxy.google.com/~r/breitbart/~3/ajYMi2t4u_w/