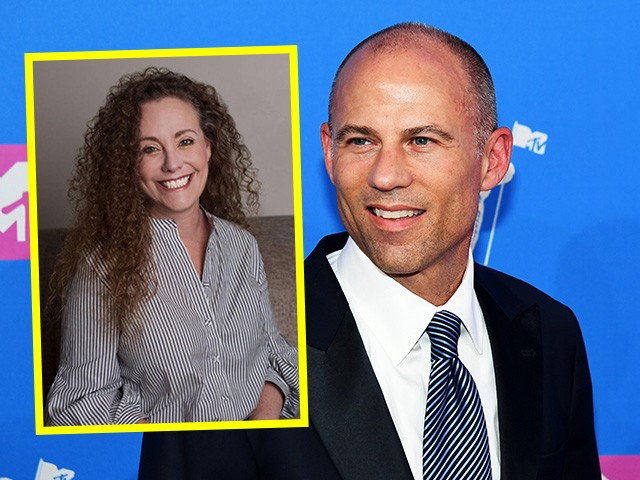 Senate Judiciary Chairman Chuck Grassley (R-IA) on Thursday referred Julie Swetnick and her attorney Michael Avenatti to the Justice Department to be criminally investigated for making possible false statements during the confirmation process of now-Supreme Court Justice Brett Kavanaugh.
"When a well-meaning citizen comes forward with information relevant to the committee's work, I take it seriously. It takes courage to come forward, especially with allegations of sexual misconduct or personal trauma. I'm grateful for those who find that courage," Grassley said in a statement. "But in the heat of partisan moments, some do try to knowingly mislead the committee. That's unfair to my colleagues, the nominees and others providing information who are seeking the truth. It stifles our ability to work on legitimate lines of inquiry. It also wastes time and resources for destructive reasons."
Avenatti responded on social media, vowing to "get to the bottom of Judge Kavanaugh's lies and conduct."
It is ironic that Senator Grassley now is interested in investigations. He didn't care when it came to putting a man on the SCOTUS for life. We welcome the investigation as now we can finally get to the bottom of Judge Kavanaugh's lies and conduct. Let the truth be known.

— Michael Avenatti (@MichaelAvenatti) October 25, 2018
On the eve of then-Supreme Court nominee Brett Kavanaugh's Senate testimony, Avenatti released a sworn statement by Swetnick in which she claimed she witnessed the judge "consistently engage in excessive drinking and inappropriate contact of a sexual nature with women in the early 1980s." In the statement, which was provided to the Senate Judiciary Committee, Swetnick said she had been sexually assaulted at a party attended by members of Kavanaugh's social circle, but did not accuse him of assaulting her. Two other women have publicly accused Kavanaugh of sexually abusing them.
Kavanaugh denied the claims regarding him made by Swetnick and other women, characterizing some of the allegations as a "joke" and a "farce."
Swetnick, who is from the Maryland suburbs of Washington, D.C., had said she was willing to be interviewed by either Congress or the FBI. Avenatti even wrote on Twitter that he and Swetnick would "thoroughly enjoy" embarrassing Republicans on the Judiciary Committee "when her story is told and is deemed credible."
However, an interview with MSNBC's Kate Snow left many wondering if Swetnick's allegations were properly vetted as Avenatti claimed.
MSNBC aired a 10-minute story about reporter Kate Snow's interview with Julie Swetnick, with an excerpt on NBC's Nightly News. In her story, Snow pointed out differences between what Swetnick told her and the affidavit released earlier by Avenatti. Notably, Swetnick in her previous statement had accused Kavanaugh and his friends of "spiking" the punch at parties with drugs or grain alcohol so girls would lose their inhibitions. In the interview, Swetnick alleged she saw Kavanaugh standing near the punch but didn't see him or friend Mark Judge spike it.
Swetnick also walked back allegations that Kavanaugh and other boys at the party waited their turn to "gang rape" girls who had been drugged. She told Snow she had no specific knowledge that this was happening. She did say that she was "violated" by boys at one party but couldn't say whether Kavanaugh was involved. She said she contacted the Montgomery County, Maryland, police about it; when NBC contacted the police to ask if there were any records, they said it could take up to a month to find them.
The morning after the interview, Snow said Swetnick provided the names of four people she said she went to some of these parties with. One of these friends is dead, and one said he does not recall a Julie Swetnick. Two others had not returned NBC's inquiries before the story aired and still had not on Tuesday, the network said.
Hours after it aired, Sen. Lindsey Graham (R-SC) told Fox News Channel's Sean Hannity that NBC was a "co-conspirator" in Kavanaugh's destruction. He said NBC News would never have done the story if the nominee were a Democrat.
"Their journalistic integrity has been destroyed over this case," Graham said.
As previously reported, Swetnick has an extensive history of involvement in legal disputes, including a lawsuit in which an ex-employer accused her of falsifying her college and work history on her job application. Legal documents from Maryland, Oregon, and Florida provide a partial picture of a woman who stepped into the media glare amid the battle over Kavanaugh's then- nomination for the nation's highest court.
Further, court records show Swetnick has been involved in at least six legal cases over the past 25 years. Along with the lawsuit filed by a former employer in November 2000, the cases include a personal injury suit she filed in 1994 against the Washington, D.C., regional transit authority.
The Associated Press contributed to this report. 
http://feedproxy.google.com/~r/breitbart/~3/qTPTusfRz6g/