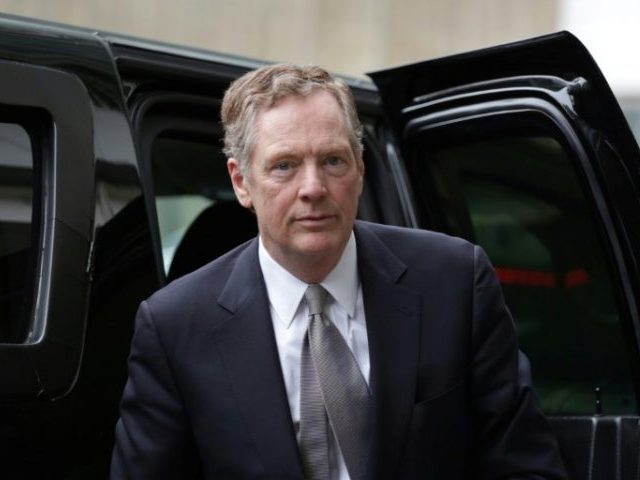 The U.S and Mexico are close to moving ahead with a new version of the North American Free Trade Agreement without Canada, U.S. Trade Representative Robert Lighthizer said Tuesday.
The U.S. has been holding negotiations with Canada after reaching a trade agreement with Mexico in August.
The Trump administration and the Mexican government want the agreement signed before the Mexican president-elect, Andrés Manuel López Obrador, takes office in December.  Under U.S. trade law, the administration is required to submit to Congress a finalized, written agreement 60 days before it intends to sign it. As a result, the agreement would have to be finalized before October.
Lighthizer said that there "is still a fair amount of distance between" the U.S. and Canada.
"Canada's not making concessions in areas we think are essential," Lighthizer said.
Lighthizer's comments were first reported by the Wall Street Journal. Breitbart News has confirmed the story.
Even if Canada is left out of the agreement initially, it could potentially enter later, Lighthizer said.
"If Canada comes along later, then that's what will happen," he said.
http://feedproxy.google.com/~r/breitbart/~3/9BlKy36koEI/