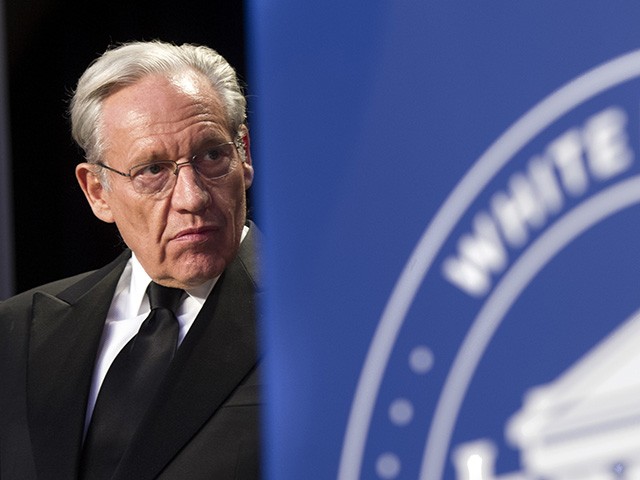 Washington Post Associate Editor Bob Woodward warned that revealing the sources for his book Fear: Trump in the White House "might get somebody killed" during a Monday interview on C-SPAN's Washington Journal.
Woodward was asked — via a question posed on Twitter — about a possible subpoena of his notes and recording from special counsel Robert Mueller or the Justice Department:
Does Mr. Woodward think that Mueller or some other entity of the DOJ will subpoena his notes and recordings.

— Raybo (@Raybo54099153) September 17, 2018
WATCH:

Woodward said revealing his notes and recordings could endanger lives:
I obviously hope it doesn't happen, and I expect it not to happen, simply because I deal with lots of very sensitive national security issues and debates. I've done this for now 47 years and in nine presidencies — and tried to provide as much information in the book, but not going so far as to disclose sources and methods to harm operations essential to the security of this country or that might get somebody killed or get some source blown.
Woodward suggested his research would be released after "30 [or] 40 years," following the deaths of involved parties. Partial transcript below.
ECHEVARRIA: Will there ever be a time when we hear the source-taping or otherwise from this book?

WOODWARD: My general approach is, after thirty, forty years like in the case of Watergate, Carl Bernstein and I — our papers are at the University of Texas, all the notes, all the drafts, everything from that Watergate investigation we conducted, except from people who are still alive, and then once they're deceased, those papers get turned over and are made public. So, at some point, somebody's going to be able to go through all of this and see exactly where it came from and see the rigorousness of the process.
Woodward presents himself as a politically objective and non-partisan news media figure. He described his work as "done with no political perspective or animus." He tentatively described himself as a "radical centrist," saying, "Somebody, some time ago called me a radical centrist, and I think that's probably where I come from."
"I don't carry politics into it," Woodward said of his professional conduct, casting himself as pursuing "the best obtainable version of the truth."
"President Trump accused me of being a Democratic operative… It's absurd," he added.
Woodward also accused Trump of waging a "war on truth."
Follow Robert Kraychik on Twitter.
http://feedproxy.google.com/~r/breitbart/~3/c_mT1Va7rdk/