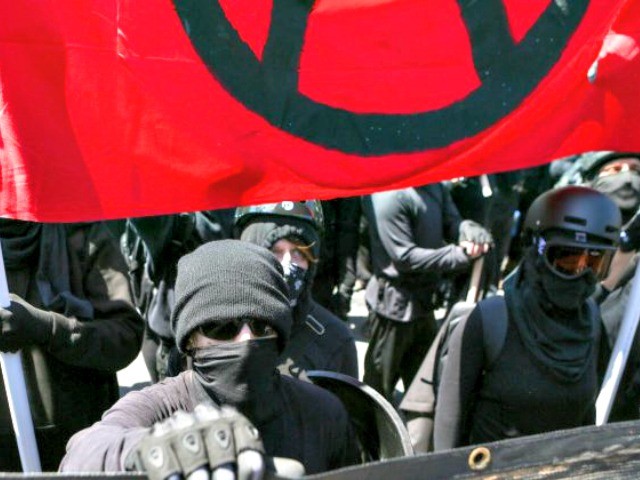 Former White House strategist Andrew Surabian said Democrats ended a facade of "moderation" by revealing "the face of radicalism" during their campaign against the confirmation of Judge Brett Kavanaugh to the Supreme Court.
Surabian offered his remarks in a Saturday interview with Breitbart News Washington Political Editor Matthew Boyle on SiriusXM's Breitbart News Special.
Surabian described Democrats' and leftists' behavior in opposing Kavanaugh over recent weeks as a "good thing" for Republicans.
"The one good thing about what happened over the last couple of weeks is [Democrats] ripped off the mask of moderation and revealed the face of radicalism to the American people," remarked Surabian.
LISTEN:
Surabian continued, "The average American watching this clown show, this disgrace, is probably more motivated to show up and vote in November. … All the polling shows that they are now more likely — these people who have witnessed this are now more motivated today to vote who weren't motivated before this — [to be] motivated to vote for Republicans."
Surabian added, "The good news for us, the good news for Republicans, the good news for Trump supporters is that we weren't the only people who have seen this. The entire public saw it. All American people saw it."
Surabian went on, "They saw the disgraceful action of Dianne Feinstein and what she did by waiting until the last minute to drop the accusation. They saw the circus that was the hearing the other day. They saw the media class clapping like lemmings for everything the Democrats accused Kavanaugh of. They saw them eating it all up like the lap dogs that they are."
Surabian concluded, "So what was once a hidden bias, what was once behind the scenes is now open for everyone in the country to see for themselves. The Democrat Party today is not the Democrat Party of our grandparents. The Democrat Party today is a radical leftist — almost socialist — party that doesn't give a crap about doing what's right. They don't care about honor. They don't care about integrity. They care about power. That should scare every single person."
Surabian warned, "The first thing Democrats will do if they take Congress in November is reopen the investigation and try to impeach Justice Kavanaugh."
Surabian urged Republicans to learn to "fight back" following the battle over Kavanaugh's nomination.
"This is an even bigger moment for the Republican Party, because it's the moment in time where the Republican Party finally realized that if we are going to defeat the left, if we're going to defeat the media, if we're going to defeat the Democrats, then we have to fight," opined Surabian.
Surabian went on, "This wasn't a time to back down. This wasn't a time to roll over. This was a time to start throwing haymakers, and that's exactly what we did, and now we stand here today with a new Supreme Court justice."
Surabian cautioned Republicans and conservatives against complacency following Saturday's confirmation of Kavanaugh as a Supreme Court justice.
"Keep on fighting," said Surabian.
http://feedproxy.google.com/~r/breitbart/~3/WwCVTQkenIY/