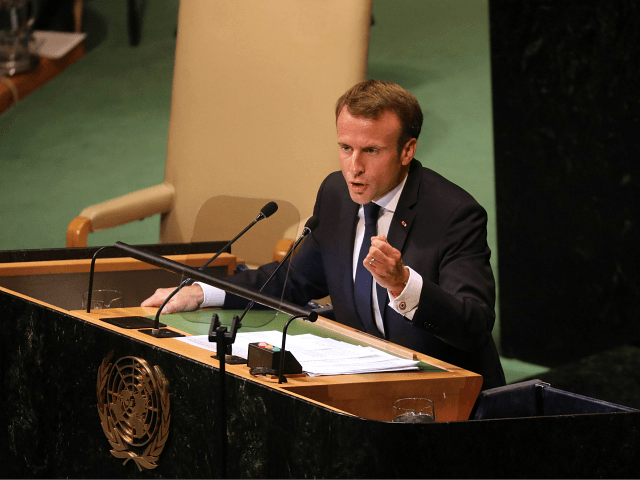 French president Emmanuel Macron was left fuming after the Belgian government announced it would replace its ageing fleet of F-16s with British-American F-35s rather than Eurofighters or French Rafales.
The United Kingdom is a 'Level 1' partner in U.S.-based Lockheed Martin's F-35 programme, and will reportedly reap a £400 million windfall from its 15 percent stake in the manufacture of the 34 warplanes to the Western European country, which hosts one of the EU's major centres of power in its capital.
"The value of the F-35 is unmatched. From a capability perspective it is a generational leap ahead of legacy aircraft," commented Lockheed Martin spokesman Robert Gage.
"And now that we've reduced the unit cost so significantly, it delivers significantly more capability at the same or less cost than its rivals.
"All this, while also providing tremendous industrial opportunities to both the US and UK for a very long and significant production run," he added.
But the President of France, seen by many as the new standard-bearer for globalism as the fortunes of Germany's Angela Merkel's fall into terminal decline, was furious, complaining that the sale "goes against European interests" and that "Europe won't be strong unless it is truly sovereign and knows how to protect itself".
REPORT: UK Gets Financial Boost Ahead of Brexit https://t.co/9r4t86Qn3E

— Breitbart London (@BreitbartLondon) October 23, 2018
Lockheed Martin has made a number of significant commitments to the United Kingdom since the British public voted to Leave the European Union in 2016, although awareness of these positive developments is limited due the focus of EU loyalists and Remain-leaning mainstream media on the real and imagined economic downsides of Brexit.
The aerospace giant announced it will be opening a multi-million pound base at a new Advanced Manufacturing and Research Institute (AMRI) in northern Wales in July 2018, and that it would be helping to develop Britain's first commercial spaceport in Sutherland, Scotland, in the same month.
Other American manufacturing giants have also made major commitments to the United Kingdom 'despite Brexit' — with Lockheed Martin rival Boeing becoming one of the most notable investors with the opening of its first European manufacturing facility in Sheffield, northern England, earlier this month.
UK Warship in New York to Boost Post-Brexit Trade, Trump 'Very Keen' https://t.co/PtuQUAjkaV

— Breitbart London (@BreitbartLondon) October 23, 2018
The United States is Britain's single-largest trade and investment partner despite the country having to trade with its former colony on 'No Deal' terms, due to the EU's control over trade policy and failure to secure an EU-U.S. deal.
President Donald Trump is keen to sign a jobs-boosting British-American deal after Brexit — but this could be put in jeopardy by Prime Minister Theresa May's plans to make a series of concessions to Brussels on trade and regulations her exit deal with the bloc.
Follow Jack Montgomery on Twitter:

 @JackBMontgomery
Follow Breitbart London on Facebook:

 Breitbart London
http://feedproxy.google.com/~r/breitbart/~3/31SSO3DoYxQ/