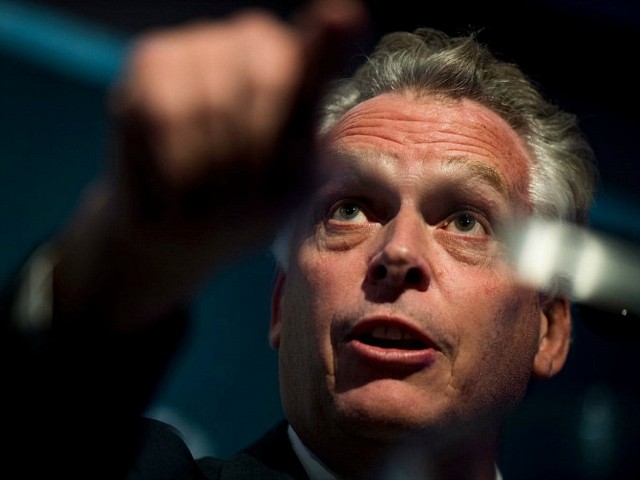 Former Virginia governor and Clinton loyalist Terry McAuliffe is reportedly not ruling out running for president in 2020.
While visiting Iowa on Tuesday, McAuliffe told the Associated Press, "I don't rule anything out." He said that he will focus on the 2018 midterm elections and then "make some tough decisions through the ned of the year and into the first quarter of next year."
In an interview with MSNBC's Chris Matthews earlier in the year, McAuliffe said "you'd have to pick him up off the floor" after Matthews asked what McAuliffe would do if Trump invaded his personal space.
"You want to get in my space… you punch me, I'm going to punch you back twice as hard," he continued. "But if he ever came over and leaned on me and got in my space, that would be the last time Donald Trump ever did that. I promise you that."
McAuliffe also said that Congress should consider impeaching Trump after Trump's summit with Russian President Vladimir Putin. He has also boasted that he would actually defeat Trump if he ever decided to run against him.
"I'd have to make a decision to run, but if I ran, I'd beat him, you bet," McAullife said earlier in the year.
http://feedproxy.google.com/~r/breitbart/~3/GWEV9aYhCT4/