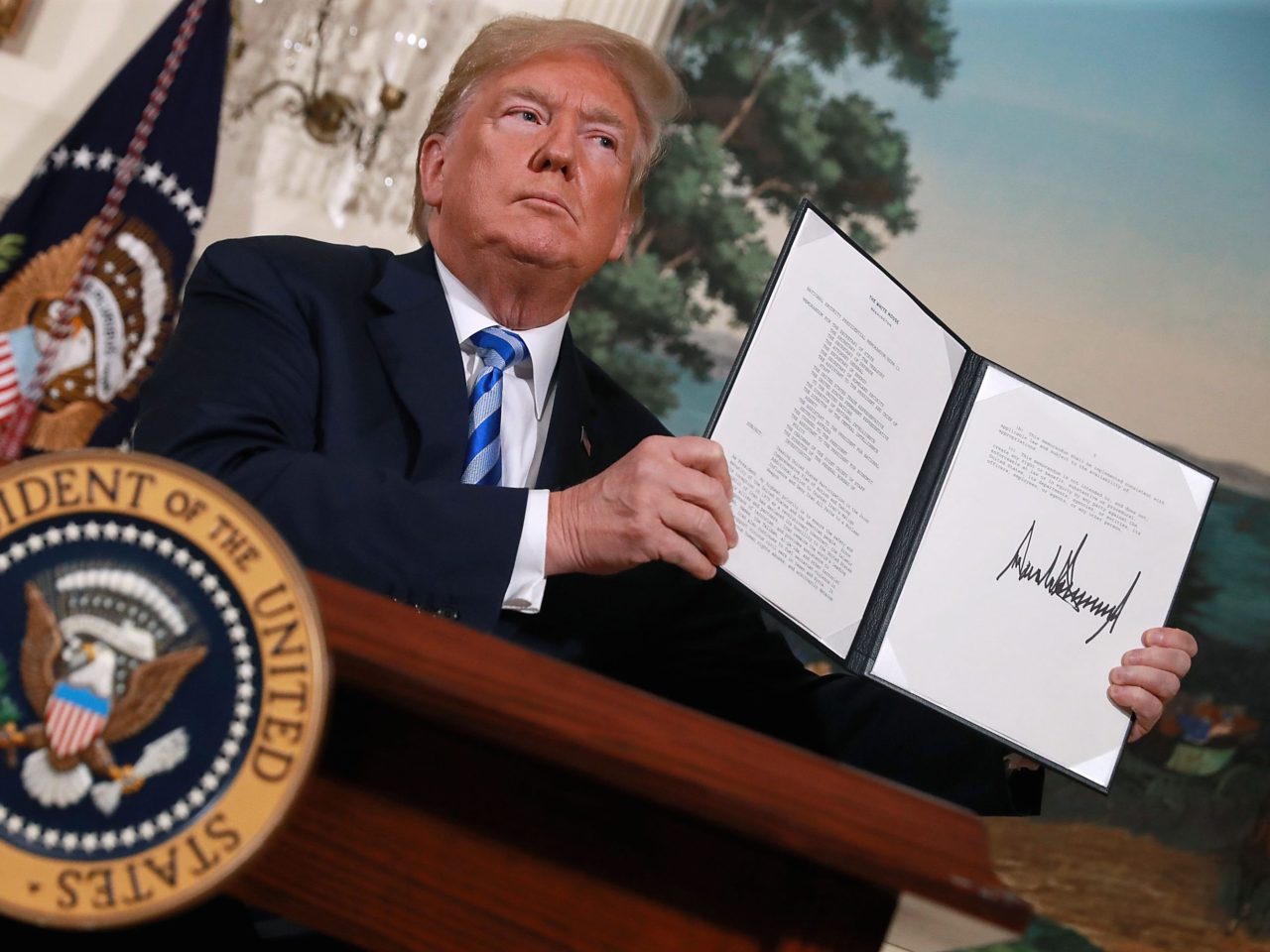 The New York Times gave President Donald Trump credit for oil sanctions on Iran, which it said had been successful in pressuring the regime without raising oil prices.
In an article by Cliffor Krauss titled, "Trump Hit Iran With Oil Sanctions. So Far, They're Working," the Times reported that Trump had defied foreign policy experts and achieved what few of them would have thought possible.
The Times noted:
When President Trump announced in May that he was going to withdraw the United States from the nuclear agreement that the Obama administration and five other countries negotiated with Iran in 2015 and reimpose sanctions on the country, the decision was fraught with potential disaster.

If Mr. Trump's approach worked too well, oil prices would spike and hurt the American economy. If it failed, international companies would continue trading with Iran, leaving the Islamic Republic unscathed, defiant and free to restart its nuclear program.

But the policy has been effective without either of those nasty consequences, at least so far.

…

"The president is doing the opposite of what the experts said, and it seems to be working out," said Michael Lynch, president of Strategic Energy and Economic Research, a research and consulting firm.

Initial signs of a foreign-policy success could benefit Mr. Trump politically as Republicans try to hold on to control of Congress. The president and lawmakers allied with him could point to the administration's aggressive stand toward Iran as evidence that his unconventional approach to diplomacy has been much more fruitful and far less costly than Democrats have been willing to acknowledge.
The article also noted that while European governments have criticized Trump for pulling the U.S. out of the nuclear deal with Iran, European companies have been supporting Trump's policy by pulling out of Iran (as Breitbart News has reported).
Read the full article here.
Joel B. Pollak is Senior Editor-at-Large at Breitbart News. He is a winner of the 2018 Robert Novak Journalism Alumni Fellowship. He is also the co-author of How Trump Won: The Inside Story of a Revolution, which is available from Regnery. Follow him on Twitter at @joelpollak.
http://feedproxy.google.com/~r/breitbart/~3/1qCI_EoH-ts/