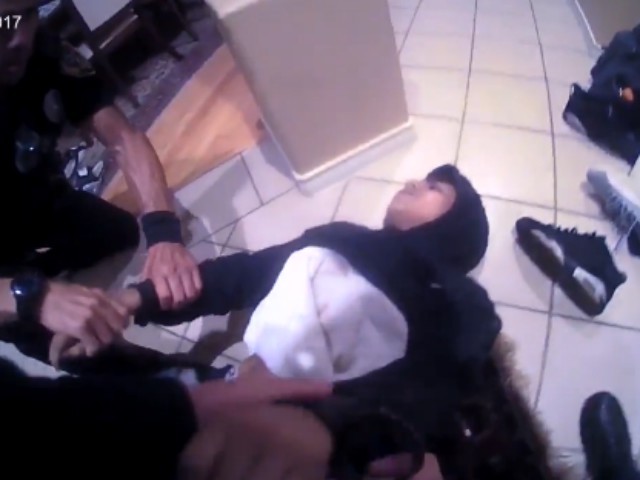 Newly released body cam video shows home invasion suspect Jonathan Perales begging police to keep him alive after a homeowner shot him in the chest.
The San Antonio Express reports that the break-in occurred October 10, 2017. In course of the break-in, Perales allegedly came face-to-face with 51-year-old homeowner Michael Clayton Robinson and a gunfight ensued. Both men were struck with bullets but Perales was still able to get back to his car and drive away.
However, Perales was soon overcome with pain and stopped at a house in the subdivision to get help.
Universal City Police body cam footage shows his interaction with officers:
Mr. Robinson died from wounds sustained during the gun fight and Perales lived and stood trial for capital murder.
KSAT reported that Perales was found guilty on October 11, 2018, and faces a life sentence without the possibility of parole.
AWR Hawkins is an award-winning Second Amendment columnist for Breitbart News, the host of the Breitbart podcast Bullets with AWR Hawkins, and the writer/curator of Down Range with AWR Hawkins, a weekly newsletter focused on all things Second Amendment, also for Breitbart News. He is the political analyst for Armed American Radio. Follow him on Twitter: @AWRHawkins. Reach him directly at awrhawkins@breitbart.com. Sign up to get Down Range at breitbart.com/downrange.
http://feedproxy.google.com/~r/breitbart/~3/Z7drM7P0IT0/