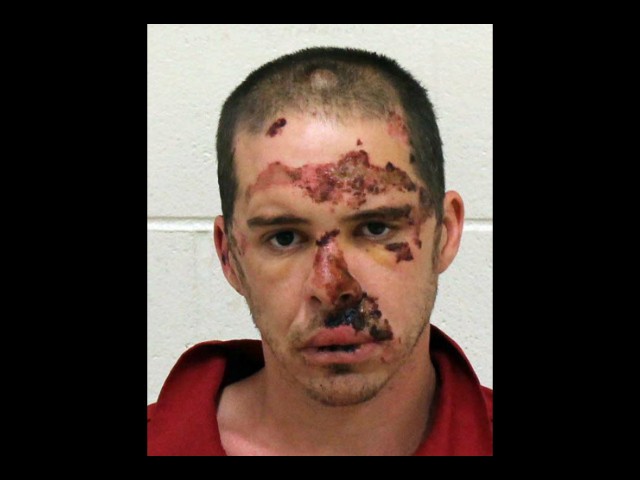 Dash cam video shows a Grand Rapids Police officer taking out a fleeing homicide suspect by running into him with a police cruiser.
MLive reports that Adam Nolin allegedly "killed his girlfriend, Tia Randall, 27, at their Wyoming home before he led police on a high-speed chase and shootout that ended on the expressway."
The suspect crashed while navigating a turn during the chase. He then exited his vehicle and allegedly opened fire on police before being run down by an officer:
The murder of Tia Randall was discovered on September 27, 2018, and the high-speed chase that led to Nolin's being run down occurred that same day.
The video of the incident was just released via a Freedom of Information request.
Nolin has been charged with murder.
AWR Hawkins is an award-winning Second Amendment columnist for Breitbart News, the host of the Breitbart podcast Bullets with AWR Hawkins, and the writer/curator of Down Range with AWR Hawkins, a weekly newsletter focused on all things Second Amendment, also for Breitbart News. He is the political analyst for Armed American Radio. Follow him on Twitter: @AWRHawkins. Reach him directly at awrhawkins@breitbart.com. Sign up to get Down Range at breitbart.com/downrange.
http://feedproxy.google.com/~r/breitbart/~3/XQLupCHnqb4/