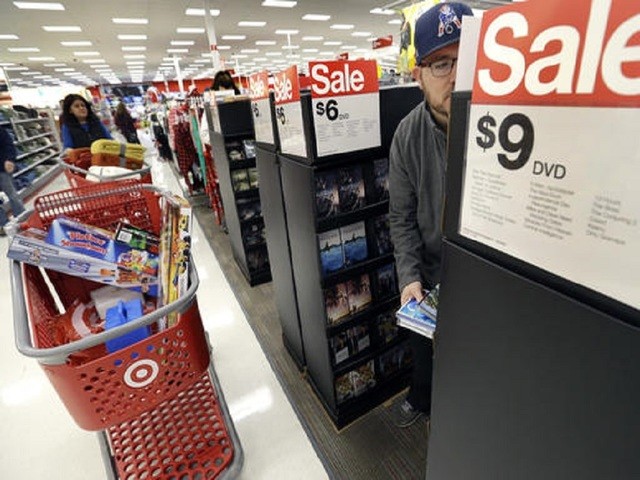 Store surveillance video reveals a man going on a rampage at a Seattle Target store that he allegedly terrorized on three occasions, according to KIRO 7.
According to King County Sheriff's documents, Jason L. Lewis, 41, did not just smash merchandise; he also headbutted a store employee. Furthermore, Lewis allegedly tried to kick open a locked cabinet storing Apple iPads, smashed several counter displays, and threw a large standing display down an escalator just before he ran out of the store on August 17:
Surveillance video allegedly shows the accused using parts of a store display as a weapon to hit employees who were trying to apprehend him and as a tool to break open the locked Apple display case. The man is then seen pulling the case from its moorings, dragging it to an escalator, and sending it crashing down the stairway as customers rush to get out of the way.
Court filings charge that Lewis then loaded several backpacks with as many Apple iPhones, watches, and other items as he could before exiting the store. He is also accused of stealing items from another local store that day as well as stealing items from that same Target on other occasions.
An employee of Belltown Storage told police Lewis threatened him with violence on August 21.
Lewis has a long arrest record filled with incidents of violence, threatening behavior, threats of terrorism, and convictions on weapons charges in Texas.
Follow Warner Todd Huston on Twitter @warnerthuston.
http://feedproxy.google.com/~r/breitbart/~3/enHhuWDQ5Io/