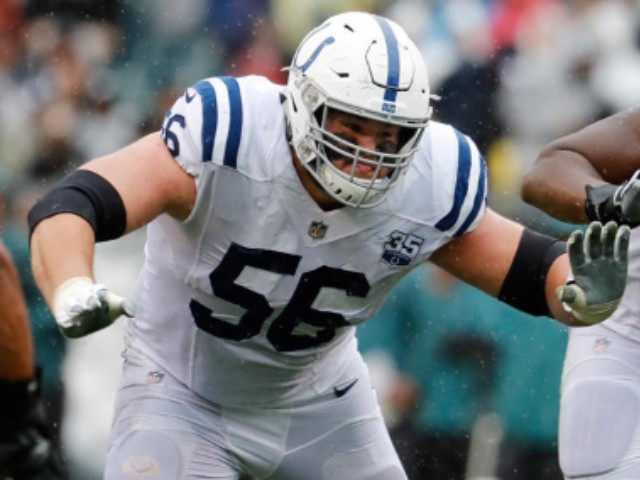 The last time a video of Colts guard Quenton Nelson destroying an opponent got a lot of press, it resulted in Nelson getting fined for an illegal hit.
While there's nothing illegal about what Nelson did to the Dolphins Kiko Alonso on Sunday, if fines were dished out for gross disrespect after physically dominating another player, Quenton Nelson would be considerably lighter in the wallet today indeed.
During Sunday's game, Nelson fired out from his stance and promptly flattened Dolphins linebacker Kiko Alonso. While that would have been newsworthy enough, it's what the Colts guard did while getting to his feet, that makes this video extra special.
Quenton Nelson teabagged Alonso as he stood up.
Earl Grey, aka the tea bag man, @BigQ56 is back at it again. This is so supremely disrespectful. Q is easily becoming my favorite OL to watch. pic.twitter.com/JCEL8m9Dr2

— Geoff Schwartz (@geoffschwartz) November 28, 2018
Many people objected to the Colts taking a guard with the sixth overall pick in the draft. A pick thought by some to be way too high to spend on an interior offensive lineman.
Those people might want to rethink that.
Follow Dylan Gwinn on Twitter @themightygwinn
http://feedproxy.google.com/~r/breitbart/~3/Y7tmC2K0a9M/