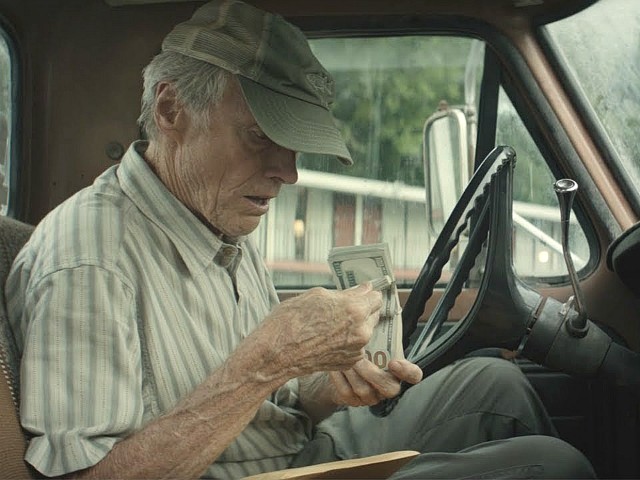 A tense trailer for Clint Eastwood's next film, The Mule has emerged revealing a gripping story ripped from today's headlines about poverty, crime, and Mexican drug cartels.
Clint Eastwood stars as Earl Stone, a man in his 80s whose finances are spiraling out of control. Facing foreclosure on his home, on the verge of losing his business, and ruing a lifetime of strained family relationships, Stone takes a job that he is told requires him to deliver a pick-up truck full of pecans only to discover he has signed on to be a drug mule for a Mexican cartel.
Though shocked over his initial discovery, Stone soon finds he is very good at being a drug mule, and the money starts pouring in after a series of successful deliveries. But, Stone soon gets on the radar of ambitious DEA agent Colin Bates (Bradley Cooper) and that sets the stage for a race against time for Stone to get out of the drug business before the cartel and the law can catch up with him.
"Family's the most important thing. Don't do what I did. I put work in front of family. I thought it was more important to be somebody out there than the failure I was in my own home," a timeworn Eastwood says in the trailer.
The film marks a return to the Oscar-winning Eastwood's work both in front of and behind the camera for the first time since 2009's acclaimed Gran Torino
The Mule, also featuring Laurence Fishburn, Michael Pena, Dianne Wiest, and Andy Garcia opens nation-wide on December 14.
Follow Warner Todd Huston on Twitter @warnerthuston.
http://feedproxy.google.com/~r/breitbart/~3/pn94oP4rmso/