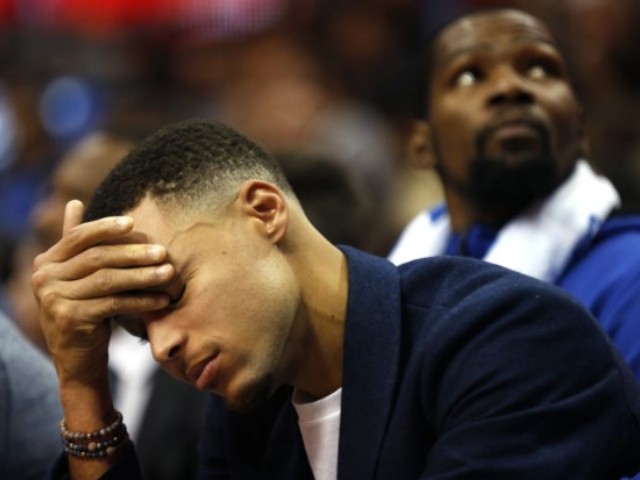 Nov. 23 (UPI) — Golden State Warriors star Stephen Curry was involved in a car crash on Friday while driving his Porsche in Oakland.
The two-time NBA MVP was not hurt and was at the Warriors' facility following the collision. He was already set to miss the Warriors game on Friday against the Portland Trail Blazers. He was on his way to the team's shoot-around when he was involved in the three-car crash before 9 a.m. on Highway 24.
California Highway Patrol told ABC 7 News Bay Area and the San Francisco Chronicle that Curry was hit twice. A car spun out and hit him before a second car rear-ended his Porsche, which sustained damage. Police said weather likely played a role in the crash.
Curry is currently sidelined with a groin injury. He is leading the league with 29.5 points per game this season. Curry is also averaging 6.1 assists and five rebounds per game for the Warriors.
http://feedproxy.google.com/~r/breitbart/~3/i0FaoVN8Ta0/