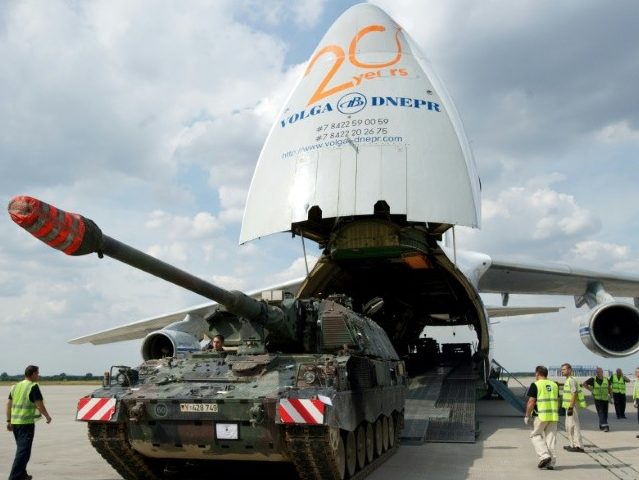 U.S-backed Ukraine is expected to strengthen its military presence in the Azov Sea and deploy additional forces to the region to repel an intensifying Russian threat, Reuters learned from the chief of the Ukrainian forces over the weekend.
According to Viktor Muzhenko, the chief of the Ukrainian general staff, Russia has extended its tentacles beyond cover fighting in the Donbass region to openly strengthening its military footprint along Ukraine's borders taking "nakedly aggressive actions against ships sailing to Ukrainian ports," Reuters reported Monday.
Eastern Ukraine's Donbass region is home to the Russian-backed insurgency.
"All those actions that are being taken in the Azov Sea region, are elements of building up our presence in this region for an adequate response to possible provocations by the Russian Federation," Muzhenko told Reuters, later acknowledging that his country has already deployed additional air, land, sea and artillery forces to the region.
"The Azov Sea, a strategic arm of the Black Sea where Russia and Ukraine share the coastline, has become a flashpoint this year," Reuters noted. "Ukraine says Russia is preventing scores of vessels from reaching Ukrainian ports through spurious inspections and detentions."
The Azov Sea lies between Russia and Ukraine's Crimea peninsula, which Russia invaded and annexed in 2014. The Russians build a bridge from Russian territory to Crimea that cuts through the Kerch Strait, forcing Ukrainian ships coming from the port city of Mariupol to pass the Russian bridge and Russian authorities to travel almost anywhere.
U.S. President Donald Trump's administration has warned the Kremlin to stop "harassing" ships in the Sea of Azov and Kerch Strait and provided Ukraine with American patrol boats, arguing that Russia intends to weaken Ukraine's economy.
Moscow reportedly claims Ukraine may try to blockade Crimea, a suggestion Kyiv denies.
Muzhenko reportedly "ruled out suggestions that Ukrainian navy ships would escort commercial vessels across the sea to prevent them being stopped by Russian ships."
Moscow's annexation of Crimea in 2014 triggered armed clashes between Ukrainian troops and Russian-backed separatists that have left more than 10,000 dead.
Ukraine and NATO allies, including the United States, accuse Russia of providing troops and heavy arms to separatists in eastern Ukraine, an accusation that Moscow denies.
Russia has repeatedly justified its move to annex Crimea a move to protect ethnic Russians from persecution by the Ukrainians.
Moscow reportedly argued that its military activities in the Azov Sea are lawful.
"Russian checks on ships are intended exclusively to ensure security in the Azov Sea and Kerch Strait, they don't contradict international law as it applies to this maritime area," Maria Zakharova, Russia's foreign ministry spokeswoman, declared during a news conference last month, according to Reuters.
Under President Trump's watch, the United States has continued to support Ukraine in its fight against Russian-allied separatists. The United States has heavily sanctioned Russia over its activities in Ukraine.
http://feedproxy.google.com/~r/breitbart/~3/MYjpRBoHHA8/