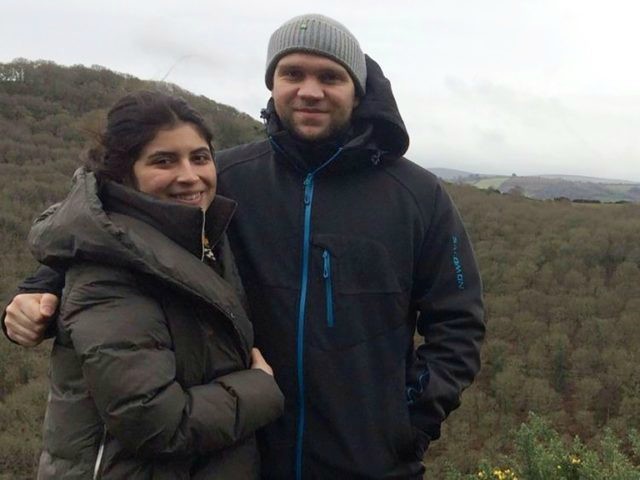 British doctoral student Matthew Hedges was told Wednesday he will spend the rest of his life in prison after the United Arab Emirates (UAE) convicted him of spying.
The 31-year-old moved to the UAE to conduct research into Dubai's foreign and internal security policies after the Arab Spring revolutions in 2011.
The Gulf country arrested and charged him on May 5 with "spying for a foreign country, jeopardising the military, political and economic security of the state", UAE attorney general Hamad al-Shamsi said.
He was granted temporary release on October 29 but constantly monitored until Wednesday's court hearing, only his third since his arrest.
The charges against Mr. Hedges were based on evidence from investigations carried out by the public prosecution, according to the attorney general.
Mr. Hedges had been posing as a researcher to cover his activities, he said, adding that the accusations were backed by "information taken from his electronic devices".
Mr. Hedges has repeatedly denied the charges, and his family members told the Independent the Durham University graduate student has now been sentenced without the aid of an attorney.
"I am in complete shock and I don't know what to do," Daniela Tejada, Hedges' wife, said after the verdict and sentence, the Guardian reported. "Matthew is innocent. The Foreign Office know this and have made it clear to the UAE authorities that Matthew is not a spy for them. This whole case has been handled appallingly from the very beginning with no one taking Matthew's case seriously.
"The British government must take a stand now for Matthew, one of their citizens. They say that the UAE is an ally, but the overwhelmingly arbitrary handling of Matt's case indicates a scarily different reality, for which Matt and I are being made to pay a devastatingly high price."
UPI reports British Foreign Secretary Jeremy Hunt said he had personally talked to the UAE government to say Mr. Hedges was not an operative for London. Among those he spoke with were Crown Prince Mohammed bin Zayed and foreign minister Abdullah bin Zayed.
"I have repeatedly made clear that the handling of this case by the UAE authorities will have repercussions for the relationship between our two countries, which has to be built on trust," Mr. Hunt said. "I regret the fact that we have reached this position and I urge the UAE to reconsider."
Follow Simon Kent on Twitter:

Follow @SunSimonKent

or e-mail to: skent@breitbart.com



http://feedproxy.google.com/~r/breitbart/~3/qn0Q82OLpTM/